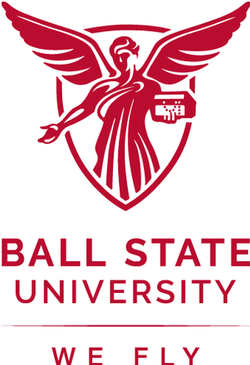 About this Opportunity
The Office of Community Engagement is welcoming applications for the Associate Vice President of Community Engagement.
At Ball State, we define community engagement as the mutually beneficial exchange of knowledge and resources in a context of partnership and reciprocity with our friends and neighbors in Muncie and East Central Indiana. The Office of Community Engagement connects university resources with community priorities and initiatives, including integration of engagement across teaching, research, and service, resulting in more engaged faculty and students; greater prosperity for local residents, businesses, and organizations; and improved quality of life for all.
We believe the strength of this partnership is inextricably linked to the strength of the region and University.
At Ball State University, Destination 2040: Our Flight Path establishes our ambitious goals for our second century. This plan will enable us to prepare our students for fulfilling careers and inspire them to lead meaningful lives, while strengthening our community, providing economic and social benefits to our region and state, and offering leadership by example across our country and around the world.
To help us achieve this mission, we will be guided by the enduring values ​​represented by our iconic Beneficence: excellence, innovation, courage, integrity, inclusiveness, social responsibility, and gratitude.
We invite you to be part of our community.
Inclusive Excellence Statement
At Ball State University, inclusiveness and freedom of expression are a part of our enduring values ​​and inform all of our efforts. We encourage applicants to familiarize themselves with us Inclusive Excellence Plan to learn more about our commitment and to identify how you might contribute to these efforts.
Benefits and Community: https://www.bsu.edu/about/administrativeoffices/humanresources/jobs/benefits-and-community/professional-staff
Live Near Your Work – If you are considering living near the Ball State area, please visit the following link to learn more about relocation and living in east central Indiana.
https://www.bsu.edu/about/live-near-your-work
FLSA: Administrative Exemption
Hrs/Week: 40
Length of Assignment: Full-Time At-Will
Position Function
Advance the institution's overarching community outreach and engagement agenda. Develop, direct, and manage programs and services designed to create a cohesive university infrastructure that supports mutually beneficial campus-community partnerships with a special emphasis on local and regional organizations. Serve as the external designee in matters related to community engagement.
Minimum Education
Master's degree from an accredited college or university.
Minimum Experience
Ten years of experience managing higher education outreach and engagement services or private/public sector community development programs; project management and cross-functional planning and coordination experience; supervisory experience.
Minimum Other
Superior oral and written communication skills; ability to interact effectively with top-level management and community and government leaders; leadership qualities and interpersonal skills needed to work with diverse groups and professionals.
Authorization to work in the US
Candidates for searches must have current authorization to be employed in the US without employer sponsorship.
Preferred Education
Doctoral degree from an accredited university.
Preferred Experience
Fifteen years of experience managing higher education outreach and engagement services
Knowledge of and experience in addressing the challenges and opportunities in Delaware County and East Central Indiana
Established and effective relationships with regional government, community, and business leaders
Five years of state or federal grant experience.
Pre-Employment Screening
Requires successful completion of a background check and education verification.
Position Title(s) Supervised
Associate Director's in the Office of Community Engagement; Project Coordinator; Program Coordinator; Executive Assistant; Temporary Staff; Graduate Students; Associate Director of the EB and Bertha C. Ball Center; and Director of the East Central Indiana Small Business Development Center
EEO Statement
Ball State University is an Equal Opportunity/Affirmative Action employer that is strongly and actively committed to diversity within its community. Women, minorities, individuals with disabilities and protected veterans are strongly encouraged to apply. All qualified applicants will receive equal consideration for employment without regard to race, color, ethnicity, religion, sex, sexual orientation, gender identity, gender expression, national origin, age, disability, protected veteran status or any other legally protected status.
About Ball State University
Ball State University is located in Muncie, Indiana, on an attractive campus 45 miles northeast of Indianapolis. Approximately 22,000 graduate and undergraduate students enroll in one of eight academic colleges that offer 120 undergraduate programs. We offer more than 140 master's, doctoral, certificate, and specialist degrees, with many of them ranking among the best in the nation. We engage students in educational, research, and creative endeavors that empower our graduates to have fulfilling careers and meaningful lives enriched by lifelong learning and service, while we enhance the economic, environmental, and social vitality of our community, our state, and our world. .
There's more to discover IN Indiana! Visit the following link to learn more
Department: Chief Strategy Office: 105010
Department Email or Phone Number
cso@bsu.edu
Post Number: 202201132P
Number of Vacancies: 1
Desired Start Date: 11/14/2022
Open Date: 09/27/2022
Applications Accepted Through Date: 10/17/2022
Open Until Filled: No
Information regarding transcripts
The option to upload transcripts is available. Original, official transcripts showing the highest related degree earned is required at the time of hire (even if obtained at BSU). Degree verification will be conducted.
Duties & Responsibilities
Ranking: 1
Position the Office of Community Engagement as the university's internal/external portal for accessing and delivering outreach and engagement programs and services.
Ranking: 2
Create and lead a university-wide community engagement strategy designed to deploy university resources towards high value targets of opportunity to maximize impact on local and regional economic and community development efforts.
Ranking: 3
Develop and lead a consultative body comprised of university and community representatives aimed at enhancing the quality, relevance and capacity of the university's community engagement efforts.
Ranking: 4
Develop and maintain strategic relationships with local, regional, and state public and private sector leaders.
Ranking: 5
Lead the development and implementation of action plans aligned to the community engagement goals of the university's strategic plan.
Ranking: 6
Evaluate and make recommendations for improving university structures, policies, and procedures that support community engagement.
Ranking: 7
Engage in strategic visioning to support the creation of innovative programs and services aligned with the needs of business and industry.
Ranking: 8
Provide professional development opportunities aimed at increasing community engagement competencies of faculty, staff, and students.
Ranking: 9
Provide dedicated project management support and funding resources for select community engagement activities and initiatives.
Ranking: 10
Create and maintain a systematic tracking and documentation mechanism to record and report community engagement activities.
Ranking: 11
Create and maintain systems for assessing satisfaction with and impact of community engagement activities on faculty, staff, students, and community partners.
Ranking: 12
Communicate and promote the university's community engagement priorities, opportunities and achievements to internal and external audiences.
Ranking: 13
Provide administrative oversight of the financial and program development activities of the outreach and engagement units including the Office of Community Engagement, East Central Indiana Small Business Development Center, EB and Bertha C. Ball Center, and the Fishers Center for Academic and Economic Innovation.
Ranking: 14
Assign and review work, orient and train staff, and make recommendations in all areas related to supervision including, but not limited to, interviewing and selection, compensation, discipline, performance appraisal, and training and career development of personnel.
Ranking: 15
Coordinate the institution's event sponsorships and organizational memberships in support of the priorities established in the University's strategic plan.
Ranking: 16
Lead efforts to achieve or maintain designations such as the Carnegie Community Engagement Elective Classification.
Ranking: 17
Perform other related duties as assigned.
Ball State University is an equal opportunity, affirmative action employer and is strongly and actively committed to diversity within its community.