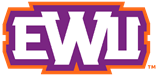 ABOUT EDWARD WATERS UNIVERSITY
Edward Waters University (EWU) is distinctively the state of Florida's first independent institution of higher learning as well as Florida's first institution established for the education of African-Americans.
Founded in 1866, the 154-year-old urban, private, Christian (African Methodist Episcopal – AME), historically black, liberal arts college offers high-quality four-year baccalaureate degrees and master's degrees in seeking to prepare students holistically to advance in a global society through the provision of intellectually stimulating academic programs of study. The University offers a close-knit, collegial, intellectual community that draws students and scholars from around the world. True to its historic mission the University's academic program provides access and opportunity to a high-quality 21st century higher education consisting of a reinvigorated, practical, and engaged liberal arts curriculum buttressed by an array of comprehensive academic services to support high academic scholarship, achievement, and overall student success.
The University's liberal arts curriculum is designed to provide students with programs that are rigorous, inclusive, pragmatic, socially relevant, and responsible. As such, EWU is an institution of purposeful intention that employs its resources and aligns its practices to provide students with an impactful academic and experiential program of study. The University's graduates are pioneering leaders, insatiable learners, and critical thinkers, and are highly skilled in navigating new environments, integrating knowledge from different sources, and becoming agents for positive change in every sector of our increasingly expanding society and world. In addition, the academic program at EWU embraces and places a high value upon inclusivity and diversity and recognizes that students come to the University from a wide-ranging and diverse array of backgrounds. The University's academic program includes five four-year degree programs and two master's degree programs, and is a recognized leader in Business Administration, Criminal Justice, and Forensic Science and possesses a distinguished accelerated, non-traditional adult degree program.
Under the dynamic and progressive leadership of President & CEO, Dr. A. Zachary Faison, Jr., the University has engaged in transformative change across all areas of the institution. The President has advanced the overall competitive profile of Edward Waters University.
Under the current administration, the University champions four strategic priorities:
Enhance the academic profile of Edward Waters University by comprehensively inaugurating a competitive 21st-century academic program of superlative excellence;

Create financial viability through the development and implementation of a sustainable and progressive business model;

Foster a genuine student-centered culture essentially rooted in student leadership and development, student success and service, student engagement and achievement; and

Engender a culture of institutional philanthropic support and establish the Edward Waters brand as a best-in-class institution of distinctions and emerging eminence.
Vice President for Institutional Advancement, Development, Marketing & Communications (IADMC)
Position Summary & Overview
Edward Waters University (EWU) seeks a Vice President for Institutional Advancement, Development, Marketing & Communications (IADMC) to serve as the University's chief advancement/development officer and a leading philanthropic ambassador and voice of the institution. The Vice President for IADMC will provide strategic leadership and direction around the goal setting, planning, launching, and completion of campaigns as well as post-campaign analytics, reporting, and follow-up. The Vice President for IADMC will collaborate with academic and non-academic units across campus to understand the needs and desires for resources to help prioritize and set goals with the President.
Working in a collegial and closely knit environment, the Vice President for IADMC will be a servant leader of the team, a strong mentor, and a builder of shared goodwill. Reporting to the Executive Vice President and Chief Operating Officer, the Vice President for IADMC will provide leadership and vision in establishing the University's fundraising and philanthropic function as a model inventive and dynamic fundraising operation. Guided by the university's five-year Eminence 2025 strategic plan, and inspired by the progressive leadership of its dynamic President & Chief Executive Officer, the Vice President for IADMC will catalyze and embrace an aggressively ambitious academic, institutional, and capital improvement development agenda.
The Vice President for IADMC is the strategic leader responsible for securing external funding for the University. The Vice President for IADMC develops and implements a comprehensive strategy to increase giving among all constituents including alumni, trustees, corporations, foundations, families, and employees. The position also plays a significant role in government relations and board of trustee development initiatives. There is a total staff of seven (including the Vice President) with six direct reports under the position's purview.
As an immediate priority, the Vice President for IADMC must work to build and develop an experienced and cohesive divisional team through the onboarding of professionals who will give leadership to the following divisional operations, functions, and donor and stakeholder cultivation objectives: Communications and Marketing, Annual Fund, Major and Corporate/Foundation Giving, and Alumni Relations. The Vice President for IADMC must possess the necessary experience and background to identify and effectively recruit a model divisional team utilizing innovation and strategic leadership as a foundation for establishing a strong operational foundation.
The Vice President for IADMC will create a culture of philanthropy that will energize the University's constituency and stakeholders (both internal and external) and drive the expansion and diversification of the university's philanthropic support The VP for IADMC will build upon the university's existing fundraising success and strategy , build a quality divisional team, develop alumni leaders, attract new leadership donors, and align resources to best meet institutional goals such as engagement of corporate partners and growth of the endowment. The Vice President of IADMC should plan to, within 12-18 months, assess readiness for the prospective establishment and launch of an institutional capital campaign.
Essential Duties & Responsibilities
– Lead with best practices in advancement and management.
– Develops the annual Institutional Development Plan that aligns with the University's Strategic Plan.
– Develop and recommend an annual budget and funding goals linked to University priorities.
– Plan and direct all fundraising, development, and marketing activities including annual and planned giving.
– Manage the University's integrated advancement and development departments which include development, alumni relations, marketing, strategic communications, and government affairs.
– Lead in the orchestration of the University's cultivation and solicitation of major gifts, prospect research and management, and alumni relations.
– Focus on the continued development of relationships with both potential and key existing donors.
– Provide visibility and be an engaged member of the Jacksonville Community and increase EWU's recognition in the community and beyond.
– Develop and execute a partnership strategy to increase the University's visibility and donor impact.
– Diversify the institution's donor base/pipeline and work intensively to build a culture of philanthropy throughout the campus and external stakeholder community.
Required Qualifications
An established advancement/development professional with a minimum of seven years of full-time, progressively responsible leadership/management experience in institutional advancement and/or development. An earned bachelor's degree, with an advanced degree in an appropriate field, is strongly preferred. Significant service in building a quantifiably successful advancement team and development program with demonstrated experience in supervising professional staff, including the development of administrative skills and the building of professional support staff competency, is required.
Other required qualifications include:
– Demonstrated ability to maintain and foster productive relationships with external stakeholders
– Demonstrated ability to develop government relations locally, regionally, and nationally through engagement with elected officials and an understanding of the potential resources available to institutions of higher education, as well as any public policies or legislation that may impact EWU
– Demonstrated ability to raise funds from a variety of sources
– Demonstrated ability to coordinate, attract, and close major gift funding support for a college/university or large non-profit organization
– Demonstrated knowledge and successful experience in planned giving, donor cultivation, and solicitation
– Demonstrated senior leadership experience with strategic and budget planning in a complex organization; the ability to define a vision, set goals, and strengthen the institution's culture of philanthropy
– Demonstrated ability to be a team player
– Excellent customer service skills along with a courteous manner
Edward Waters University values ​​Diversity and is an Equal Opportunity Employer.