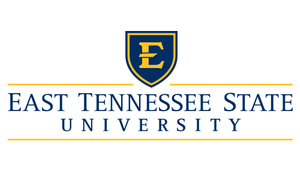 Department: Office of the Provost – 20000
Job Category: Faculty
Job Summary
INTERNAL SEARCH
Reporting to the Provost, the Associate Provost for Faculty provides leadership for the successful careers of ETSU faculty. Responsible for the recruitment, retention, evaluation, promotion, and professional development of all faculty. The Associate Provost for Faculty works closely with the Faculty Senate, Council of Academic Chairs, and other leadership teams on campus to sustain and strengthen shared governance. The Associate Provost provides leadership regarding the faculty evaluation, tenure, and promotion processes. The Associate Provost plays a leading role in defining and refining university policies and processes that influence faculty work and well-being.
Essential Functions:
Leads the Tenure and Promotion processes for the Office of the Provost and serves as a resource to the colleges on tenure and promotion issues.
Verifies faculty teaching credentials for new hires and adjunct faculty.
Works with the Office of Compliance to develop, review, and revise university policies related to faculty.
Serves as the Office of the Provost liaison to the Faculty Senate.
Oversees the Director of the Center for Teaching Excellence.
Develops best practices for the recruitment and retention of faculty.
Oversees the Distinguished Faculty Awards process.
Oversees the university Faculty Emeritus program.
Oversees the Provost's Academy and the Presidential Fellowship programs.
Collaborates with Student Life and Enrollment on issues related to faculty and students.
Assists with student grievance processes on behalf of the Provost's Office.
Partners with the Office of Equity and Inclusion to enhance faculty diversity and create a sense of belonging for all students, faculty, & staff.
Develops best practices for faculty evaluation and faculty development.
Serves as the Office of the Provost liaison to the Student Government Association.
Engages in scholarly activity that is appropriate.
Provides service to the academy, profession, and public.
Secondary Functions
Represents the Office of the Provost on university committees.
Participates in the appropriate state, regional and national meetings, and organizations for faculty development.
Performs other related duties as assigned.
Supervision Given and Received
Initiates broad programs in consultation with the Provost in accordance with the university's mission, and ETSU and THEC policies. Supervises staff and faculty fellows in the Center for Teaching Excellence.
ETSU is committed to a diverse and inclusive workforce by ensuring all of our students, faculty, and staff work in an environment of openness and acceptance. Successful candidates should have a demonstrated commitment and contribution to fostering and advancing equity, diversity, and inclusion. East Tennessee State University (ETSU) is an Equal Opportunity/Affirmative Action employer.
Knowledge, Skills and Abilities
Knowledge about the value and need for interdisciplinary education.
Knowledge of learning theory and ability to teach adult learners.
Knowledge of higher education and leadership of the faculty.
Knowledge of national trends in faculty recruitment and development.
Knowledge of university undergraduate and graduate academic policies and procedures.
Knowledge of

ETSU

and

SACSCOC

regulations and policies.
Knowledge of general academic policies and curriculum issues.
Knowledge of accreditation policies and best practices.
Ability to think creatively and collaboratively in service of faculty excellence.
Ability to communicate successfully with a variety of audiences.
Ability to develop and administer complex, diverse projects.
Ability to work independently.
Required Qualifications
Current

ETSU

employee
Faculty member with at least 5 years of experience

ETSU

The rank of Associate Professor or above
5 years of demonstrated success in academic leadership
Preferred Qualifications
Terminal degree
Faculty rank of Professor
Post Number: F00600P
Close Date: 09/16/2022
Special Instructions to Applicants
INTERNAL SEARCH
Disclaimer: The Job Summary is intended to describe the general nature and level of work being performed by individuals in this classification. It is not intended to be a complete list of all responsibilities, duties, and skills required. Management reserves the right to revise the job or require different tasks to be performed as assigned to reflect changes in the position. The employee must be able to perform the essential functions of the position satisfactorily with or without reasonable accommodations.
ETSU is an affirmative action/equal opportunity employer.