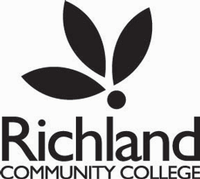 Division: Finance and Administration
Job Description
As a member of the President's Cabinet, the Vice President of Finance and Administration (VPFA) serves as the Chief Financial Officer and Treasurer of the College and is responsible for strategically leading the functions for all financial services, facility services, health & safety, campus police and safety, and business and auxiliary services. Critical to the success of the VPFA is a track record of promoting a culture of excellence, inclusion, innovation, accountability, and transparency by engaging all key stakeholders in identifying opportunities to continue to align the financial strategy with the College's mission in the changing higher education. landscape.
The Vice President is responsible for the College Master Facilities Plan, facility maintenance and construction management; the College financial planning, budget and annual audit including payroll, accounts payable and receivables, risk management and grant accounting management; all college insurance policies; all college purchasing, management of all college businesses and support services such as mail delivery, facility rentals, service contracts for college operations and auxiliary services; human resources and labor relations; for the Emergency Response Plan including management of a police force with sworn officers. The Vice President recommends the formulation of college policy and planning for each of these areas. The following departments report directly to the Vice President, Business Services, Facilities, Public Safety, Human Resources, and Auxiliary Services, such as the food service operations.. The VPFA provides counsel to the President and other administrative staff for all College financial concerns, capital and construction planning, and other business operations of the College. This leadership position shall represent the college on community, state, and national organizations.
Required Qualifications
Master's Degree in business, accounting, or a closely related field and a minimum of three years experience in community college administration with direct experience in community college finance, accounting, and business.
Demonstrate commitment to equity-minded focus, responsiveness, and sensitivity to and understanding of the diverse academic, socioeconomic, cultural, disability, gender identity, sexual orientation, and ethnic backgrounds of community college students, including those with physical or learning disabilities as it relates. to differences in learning styles; and successfully foster and support an inclusive educational and employment environment as a core value of the community college.
REQUIRED KNOWLEDGE, SKILLS, AND ABILITIES
Ability to effectively communicate to a broad range of individuals and organizations. Proficient written, oral, and electronic communication skills; detailed knowledge of accounting and budgeting within a complex organization; ability to function as a leader individually and within group settings; knowledge and experience of capital construction and planning methods and procedures; knowledge of labor relations and human resources; and an understanding of technologies and their relationship to managing a higher educational institution and of legal and regulated environment in which a college must function.
Preferred Qualifications
A Doctorate in higher education administration, management, finance or business is preferred.
Significant and progressive senior leadership experience in a two-year public community college with a track record of being a thought leader, diverse constituents and direct reports; with demonstrated excellence in roles of increasing senior financial management.
Prior involvement in ERP implementation projects and post-go-live activities.
Experience working with a Collective Bargaining Unit.
Demonstrated multicultural competence.
Physical Demands
PHYSICAL//MENTAL DEMANDS AND WORK ENVIRONMENT
Must be able to receive, process, and provide visual and verbal information.
Must be able to work effectively in stressful situations.
Provide timely response to externally/internally imposed conditions and deadlines.
Respond to concurrent, multiple, non-related issues.
EXPECTED HOURS OF WORK
This is a 40 hour per week position but frequently requires irregular and extended hours. Work will require evenings and weekends occasionally.
TRAVEL
This position is an on-campus based position with travel to various college off-campus sites as well as attendance at state-wide meetings and conferences.
Post Number: S150P
Number of Vacancies: 1
Open Until Filled: Yes
Special Instructions to Applicants
First consideration will be given to candidates who submit their application materials by
September 14, 2022. Applications may continue to be reviewed until the position is filled.
Richland Community College is an Affirmative Action/Equal Access/Equal Opportunity Employer. Minorities and women are encouraged to apply.
Non-Discrimination Statement
Richland Community College does not discriminate on the basis of race, color, national origin, sex, disability, or age in its programs. The following person(s) has been designated to handle inquiries regarding the nondiscrimination policies:
Jody Burtnett, Title IX Coordinator at phone 217.875.7211, ext. 6288
For further information on notice of nondiscrimination, visit for the address and phone number of the office that serves your area, or call 1.800.421.3481.
Contact information
For questions about this posting or other general HR inquiries please email Human Resources (hr@richland.edu)