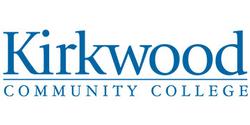 Salary: Depends on Qualifications
Location: Cedar Rapids, IA
Job Type: Full-Time Board-Approved
Division: Financial Operations
Job Number: 01508
JOB GOAL:
To advance the college's mission, vision, principles, values ​​and strategic initiatives through continuous improvement decisions.
GENERAL JOB SUMMARY:
The Vice President, Chief Financial Officer, is responsible for strategic financial planning, treasury and corporate compliance functions for Kirkwood Community College. Will provide vision and leadership in financial goal setting including development, interpretation, coordination and administration of the college's policies on finance, accounting, insurance coverage, internal contracts, auditing and is responsible for the effective operations of the college's enterprise operations, including The Hotel, Eagle Tech, Bookstore and Iowa Equestrian Center. Participates as a key member of the President's Cabinet.
UNIVERSAL CORE COMPETENCIES:
Advocate for Continual Improvement- empowering each other to identify opportunities for excellence.
Collaborate with Mutual Accountability- working together with a willingness to take ownership and account for our actions.
Champion Service- anticipating needs and creating a welcoming, diverse, and inclusive environment.
Perseverance- commitment to excellence even in the face of adversity or delay in achieving success.
Lead – regardless of title, through positive influence.
DUTIES/RESPONSIBILITIES:
In collaboration with the President and the Cabinet, sets the strategic financial vision for the College.
Ensures the College is making sound financial decisions to meet its long-term mission.
Ensures the College is on solid financial footing at all times.
Serves as the Treasurer to the Kirkwood Board of Trustees.
Works with rating agencies to ensure the college is assessed accurately and fairly in its bond ratings.
Ensures the College is always compliant with Iowa Code when making financial decisions.
Makes financial recommendations to the Cabinet and to the President when appropriate.
Provides leadership for the process to select the College's auditing firm.
Develops short and long-term financial goals that are in concert with the mission and vision of the college.
Purposely conducts all aspects of the job in an ethical manner in support of the college's commitment to ethical behavior in all areas of personal and professional activity.
Provides oversight and coordination of legal services for the organization.
Participates in the organization's strategic planning process. Develops financial and operational plans as well as Key Performance Indicators for the areas of responsibility.
Demonstrates leadership ability in providing direction, supervision and support to associates. Delegates accountability and responsibility appropriately to the management team.
Ensures organizational and departmental compliance with federal and local laws and other regulatory bodies.
Implements effective ongoing programs to measure, assess, and improve the quality of services provided.
Demonstrates effective verbal and written communication abilities. Ensures practices and processes that result in effective communication throughout the organization.
Facilitates the completion of performance assessments for direct reports at designated time intervals.
Must maintain compliance with required training as designated by the President.
Actively improves professional growth through continuing education, involvement in professional organizations and scholarly activities.
Ensures that an effective program is in place for staff development and assessment including orientation, in-service, competency validation and continuing education for departments reporting to this position.
Demonstrates the ability to create and maintain effective working relationships with associates, management and administration.
Formulates and recommends financial policies along with ensuring that the college's financial policies and procedures are in legal compliance through audit, review and recommendations for change.
Has acquired technical/financial knowledge and uses it effectively to improve job quality and individual and organizational performance.
Uses technical/financial knowledge of the position and the work unit to help maximize personal and departmental effectiveness.
Maximizes performance and opportunity in a constantly changing work environment.
Provides the highest level of service to customers, including faculty, staff, administrators and students.
Provides leadership to others to achieve organizational goals.
PERFORMANCE EXPECTATIONS:
Be able and willing to represent the College in the most positive manner with prospective, former and current students, clients, suppliers and the community we serve.
Must be a self-motivated, energetic, and creative individual with proven leadership, planning and strategic financial planning skills.
Possess excellent conceptual and planning skills and be able to relate well with other professional educators within the college and at other institutions.
Possess strong human relations skills. Must be able to get along with diverse personalities.
Read, understand, and express oneself clearly and effectively in oral and written form.
Establish and maintain good team working relationships with students, colleagues, staff, administrators, and general public.
The statements contained herein reflect general details as necessary to describe the essential job duties/responsibilities and performance expectations of the job, which should not be considered an all-inclusive listing of work requirements. Individuals may perform other duties as assigned.
PHYSICAL ACTIVITIES WITH/WITHOUT REASONABLE ACCOMMODATION:
Position involves working in an office setting. Occasional (10-33%) standing, pushing, pulling and grasping. Frequent (34-66%) reaching and viewing a computer and other types of close visual work. Constant (67-100%) sitting, walking, repetitive motion, talking and hearing.
MINIMUM QUALIFICATIONS:
Certified Public Accountant and/or Master's degree in Accounting, Finance or Business required.
Minimum of 10 years of successful progressive financial management and or experience within higher education.
EEO AA/STATEMENT:
Kirkwood Community College shall not engage in nor allow unlawful discrimination against any employee or applicant for employment. This includes all employment practices, hiring practices, and unwelcome harassment of applicants or employees based on race, color, national origin, creed, religion, sex, sexual orientation, gender identity, age, disability, genetic information or actual or potential parental, family , marital status or veteran status. If you have questions or complaints related to compliance with the policy please contact the Vice President of Human Resources at Kirkwood Community College, 313 Kirkwood Hall, 6301 Kirkwood Blvd., SW, Cedar Rapids, IA 52404, Telephone: 319-398-5572, Email: equity@kirkwood.edu or the director of the Office for Civil Rights US Department of Education, John C. Kluczynski Federal Building, 230 S. Dearborn Street, 37th Floor, Chicago, IL 60604-7204, Telephone: (312) 730-1560 Facsimile: (312) 730-1576, TDD (800) 877-8339 Email: OCR.Chicago@ed.gov.
Benefits
Kirkwood offers a wide range of employee benefits. Read more about them here!