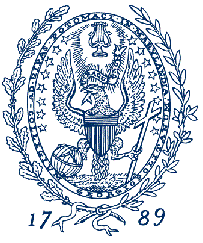 Executive Director, Beeck Center for Social Impact Innovation Georgetown University
Located in a historic neighborhood in the nation's capital, Georgetown offers rigorous academic programs, a global perspective, exciting ways to take advantage of Washington, DC, and a commitment to social justice. Our community is a tight knit group of remarkable individuals interested in intellectual inquiry and making a difference in the world.
Requirements
Executive Director, Beeck Center for Social Impact + Innovation – Georgetown University
Job Overview
The Beeck Center for Social Impact + Innovation is a dynamic, interdisciplinary organization sitting at the intersection of Georgetown University's research, academics, and programs that brings together students, expert practitioners, and extended networks to work on projects that solve societal challenges using data, design , technology, and policy. Our projects test new ways for public and private institutions to leverage data and analytics, digital technologies, and service design to help more people. The Beeck Center was founded by Alberto and Olga Maria Beeck, philanthropists with deep ties to Georgetown who believe that social impact pervades all aspects of learning from business to politics to sciences. The Beeck Center is a space where students work alongside practitioners to innovate new approaches to problem-solving and make a positive social impact in their future careers.
The Center is a leader in the emerging field of public interest technology and works closely with all sectors that are invested in leveraging data and technology for better and more equitable outcomes in society. Beeck Center fellows go on to executive roles in government, the private sector, and civil society. Beeck Center students leverage the experiential learning they receive as part of our project teams to start their careers in impact-focused roles in all sectors.
The Executive Director of the Beeck Center for Social Impact + Innovation leads and manages all aspects of the Center, including setting and executing the Center's vision; and oversees the staff, fellows, and students; provides high-level direction for all research and projects; and leads the Center's coordination within the Office of the Provost and throughout Georgetown University.
The Executive Director serves as the spokesperson for the Center, leads fundraising and development efforts with philanthropic partners and funders, and forms strategic partnerships with internal Georgetown and external organizations.
Work Interactions
The Executive Director reports to the Provost of Georgetown University and is advised by the Beeck Center Advisory Board. They serve as the overall manager of the Beeck Center, directly supervising director-level positions, including the Director of Strategy, Director of Finance and Operations, Director of Marketing and Communications, and Director of Programs, and also supervises a Special Assistant. They set a vision for and oversee all research, curricular, and programmatic work at the Center; and consults and collaborates with other members of the Georgetown community, including the Initiative on Technology & Society.
Qualifications
At least 15 years professional experience, with at least 7 years of management experience and at least a master's degree or equivalent
Deep experience in public interest and social impact work, as well as work experience in the public sector and public interest sector, as well as experience in the private sector
Experience directing the vision of an organization, including business development and fundraising from philanthropic and other funders
An excellent writer and communicator, and with a demonstrated record of publishing different types of writing, such as academic articles, research papers, opinion pieces and blogs, and other field-leading pieces.
A demonstrated record of delivering high-level remarks and interacting with senior stakeholders, as the ED is encouraged to engage in semi-regular academic activity such as teaching or scholarly publication
Work Mode: Hybrid. Please note that work mode designations are regularly reviewed in order to meet the evolving needs of the University. Such review may necessitate a change to a position's mode of work designation. Complete details about Georgetown University's mode of work designations for staff and AAP positions can be found on the Department of Human Resources Mode of Work Designation.
Current Georgetown Employees:
If you currently work at Georgetown University, please exit this website and login to GMS (gms.georgetown.edu) using your Net ID and password. Then select the Career worksheet on your GMS Home dashboard to view Jobs at Georgetown.
Submission Guidelines:
Please note that in order to be considered an applicant for any position at Georgetown University you must submit a cover letter and resume for each position of interest for which you believe you are qualified. These documents are not kept on file for future positions.
Need Assistance:
If you are a qualified individual with a disability and need a reasonable accommodation for any part of the application and hiring process, please click here for more information, or contact the Office of Institutional Diversity, Equity, and Affirmative Action (IDEAA) at 202-687-4798 or ideaa@georgetown.edu.
Need some assistance with the application process? Please call 202-687-2500. For more information about the suite of benefits, professional development and community involvement opportunities that make up Georgetown's commitment to its employees, please visit the Georgetown Works website.
EEO Statement:
Georgetown University is an Equal Opportunity/Affirmative Action Employer fully dedicated to achieving a diverse faculty and staff. All qualified applicants are encouraged to apply and will receive consideration for employment without regard to race, color, religion, national origin, age, sex (including pregnancy, gender identity and expression, and sexual orientation), disability status, protected veteran status, or any other characteristic protected by law.
Benefits:
Georgetown University offers a comprehensive and competitive benefit package that includes medical, dental, vision, disability and life insurance, retirement savings, tuition assistance, work-life balance benefits, employee discounts and an array of voluntary insurance options. You can learn more about benefits and eligibility on the Department of Human Resources website.
COVID-19 Vaccination Requirements:
The Georgetown University community is committed to our public health approach and the important role that vaccines play in contributing to the safety of our University and our broader communities. Georgetown University requires students, faculty, staff and visitors to be fully vaccinated against COVID-19 and to have received a COVID-19 vaccine booster shot when eligible, or to have an approved medical or religious exemption. This requirement applies to all faculty and staff, including teleworking employees. Complete details and updates can be found in the Coronavirus (COVID-19) Resource Center.
To apply, visit https://georgetown.wd1.myworkdayjobs.com/en-US/Georgetown_Admin_Careers/job/500-First-St-NW-6th-Floor/Executive-Director–Beeck-Center-for-Social-Impact—Innovation —Georgetown-University_JR13717-1
jeid-5bba5663bd36b54fb465a25a4e024bb1
Georgetown University is an Equal Opportunity/Affirmative Action Employer.