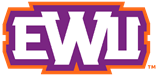 Edward Waters University
Associate Vice President and Director of Intercollegiate Athletics
About Edward Waters University
Edward Waters University (EWU) is distinctively the state of Florida's first independent institution of higher learning as well as Florida's first institution established for the education of African Americans. With a distinguished higher education lineage spanning over 155 years, EWU is primed to continue its Emerging Eminence as a premier urban, private, Christian, historically black, liberal arts university offering high quality degrees and preparing students holistically to advance in a global society through the provision of intellectually stimulating academic programs of study. The university offers a close-knit, collegial, intellectual community that draws students and scholars from around the world. True to its historic mission the EWU's academic program provides access and opportunity to a high-quality 21st century undergraduate and graduate education consisting of a reinvigorated, practical, and engaged liberal arts curriculum buttressed by an array of comprehensive academic services to support high academic scholarship, achievement, and overall student success. The university's liberal arts curriculum is designed to provide students with a program that is rigorous, inclusive, pragmatic, socially relevant and responsible. As such, EWU is an institution of purposeful intention that employs its resources and aligns its practices to provide students with an impactful academic and experiential program of study.
Located in Jacksonville, you can experience a different side of Florida, combining both relaxation and adventure, and letting you choose just how active you want to be. Enjoy our 22 miles of beaches, world-class fishing, historic neighborhoods, sporting events featuring NFL football and the hometown Jacksonville Jaguars, a vibrant street arts scene, creative coastal cuisine, delicious craft beer, vibrant nightlife and amazing shopping including boutiques in eclectic neighborhoods. , bargain outlets, and upscale open-air shopping malls like St. Johns Town Center which offers 1.1 million square feet of shopping space. A central travel hub by land, sea, and air Jax's travel accessibility is outstanding as over 30 US cities feature non-stop flights to Jacksonville. Lonely Planet ranked Jacksonville on its list of the world's "10 Best Value Destinations for 2018," the only US city to make the list, and Expedia recently named Jacksonville as one of "21 Supercool US Cities."
About EWU Athletics
EWU currently holds NCAA Division II membership (second year provisional of three) competing in the Southern Intercollegiate Athletic Conference (SIAC) and as of September 1, 2022 is eligible for SIAC conference post-season competition in all eleven sports in which it competes athletically including football, men's and women's basketball, baseball, softball, men's and women's volleyball, cross country, men's and women's indoor and outdoor track and field, women's soccer, competitive cheerleading, and women's golf.
Notably, in just the past 18 months the university has invested nearly 10-million-dollars in new athletic facility upgrades including a brand new on-campus stadium with field turf for football and soccer; dynamic new basketball/volleyball arena floor, bleachers, a newly installed sixteen-foot video board; upgraded locker rooms; new state-of-the-art on campus fitness and wellness training facility set to open September 2022; and a new stadium sky-box suite debuting in fall 2022.
In addition, construction is currently underway for the renovation and expansion of new campus tennis courts for the establishment of the university's first varsity tennis program. Potential future plans include the construction of a competition level track and new baseball and softball fields.
Position Overview
Reporting directly to the President & CEO, Dr. A. Zachary Faison, Jr., the incumbent Associate Vice President and Director of Intercollegiate Athletics (AVP-DIA) will provide superlative and strategic leadership, development, supervision, and operational management of the University's competitive intercollegiate athletics program. The AVP-DIA works collaboratively with the President & CEO and the university's Enrollment Management and Advancement, Development, Marketing & Communications units to undergird and catalyze continued enrollment growth and oversee and manage all aspects of athletic fundraising associated with the university to include leading in the cultivation, solicitation, and securing of high-level financial support for the university's athletics program. The AVP-DIA will provide transformative leadership in the overall planning and continued growth of the University's athletics program while nurturing a strong commitment to the University's mission, values, and strategic priorities. The AVP-DIA is also instrumental in leveraging and creating opportunities for the continued growth of the athletics program and advancement of the university.
The AVP-DIA will provide oversight and sound fiscal management of the administrative, fundraising, financial, marketing, communications, recruitment, public relations, and compliance activities for the university's athletics department. The Director of Intercollegiate Athletics will maintain primary responsibility not only for the supervision of EWU's competitive intercollegiate athletics programs but also all attendant athletics staff, student-athletes, facilities and activities. The AVP-DIA will also serve as an integral member of the President's senior administrative team.
The AVP-DIA is charged with cultivating collaborative synergy with the Enrollment Management team by producing quantifiably demonstrable enrollment outcomes among student-athletes and leading fundraising efforts in support of the university's athletics programs in keeping with established institutional protocols and processes for fundraising at the institution. In addition, the AVP-DIA retains central responsibility for managing all departmental coaches and staff to ensure full and complete compliance with all National Collegiate Athletics Association (NCAA) Division II rules and regulations as set forth by Federal Title IX to include the university's affiliation with the Southern Intercollegiate Athletic Conference (SIAC).
Duties and Responsibilities
The Associate Vice President and Director of Intercollegiate Athletics (AVP-DIA) will perform executive-level functions including (but not limited to) the following:
Direct all administrative, operational and business functions for the EWU Athletic Department.

Provide visionary leadership, strategic planning and policy development for the athletics program.

Maintain an athletic program that is committed to EWU's mission and strategic priorities.

Ensure compliance with all university, federal, NCAA Division II and SIAC conference policies, rules and regulations, as well as all other laws, regulations, or policies affecting the athletic program.

Effectively lead the university's transition into and through year three of its NCAA Division II reclassification.

Administer departmental funds, maintain departmental budget and accounts in a fiscally responsible manner.

In collaboration with stakeholders, develop and execute an athletics master plan that supports the mission and strategic priorities of the University with appropriate performance benchmarks for effectiveness.

Actively participate as a member of the President's Cabinet, meetings and institutional events.

Work in conjunction with the President and leadership of the Divisions of Enrollment Management and Institutional Advancement to catalyze continued enrollment growth through effective recruitment and retention of student athletes and develop fundraising plans to secure major donations, gifts and capital funding for the Athletic Department.

Work collaboratively with the Vice President for Enrollment Management & Strategic Matriculant Services and the Director of Financial Aid to direct athletic recruitment and administer the athletic scholarship budget.

Authorize scholarship awards within approved athletic scholarship policies and monitors compliance with NCAA Division II athletic scholarship requirements.

Assist the coaching staff with establishing strategies for recruitment and setting measurable goals for team rosters.

Recruit and manage the athletic staff including coaches and administrative staff.

Promote an environment of world-class academic achievement complementing student-athlete health, safety and welfare while leading with the highest levels of ethical standards.

Effectively and professionally represent the Office of the President and serve as a host to visiting schools.

Coordinate public relations for the Athletic Department on media interviews, publicity and reporting of athletics events; and

Perform other job-related duties as assigned.
Qualifications
Bachelor's degree required; Advanced degree preferred.

Five to seven years of experience in athletic administration to include demonstrable evidence of athletic fundraising and compliance oversight.

Fluency with the NCAA Division II intercollegiate rules marketplace and understanding of all major issues/opportunities within the industry.

Exceptionally strong interpersonal and written and oral communication skills are essentially required for this senior leadership position.

Ability to develop and maintain good interpersonal relationships with all constituent groups including students, alumni, staff, faculty and others.

Ability to deal with ambiguity and resolve conflict with diverse constituents.

A collaborative style and positively focused high energy.

Demonstrable success as a senior or mid-level higher education administrator.

Prior experience with expanding Athletic branding, marketing, and communications efforts of an athletic program.

Expert level knowledge of NCAA Division II intercollegiate athletics rules and regulations.

Strong ability to track and follow-up on projects, assignments, and initiatives.

High affinity and ability to work independently, coordinate multiple projects and meet deadlines.

Proven record demonstrating the ability to take initiative to plan and execute.

Ability to cultivate positive working relationships and gain the trust and respect of all levels of internal and external constituencies.

A strong public service orientation to work well with faculty, staff, students, alumni, and the community.

Demonstrates ability to perform duties with a high level of professionalism, flexibility, discretion, judgment, diplomacy and tact.
Application Process
Edward Waters University invites nominations and applications or expressions of interest to be submitted to the search firm assisting the University. Applications must include a cover letter, resume or curriculum vitae, and list of references. For full consideration, application materials should be submitted to Parker Executive Search's website by September 28, 2022. Confidential review of materials will begin immediately and continue until the appointment is made.
For additional information, please contact:
Daniel Parker, Vice President and Managing Director
DeLaina Jordan, Senior Associate
Taylor Middleton, Associate
Parker Executive Search
770-804-1996 ext. 119 | 770-804-1996 ext. 124
Edward Waters University values ​​Diversity and is an Equal Opportunity Employer.