by Leo Z. Archambault, DBA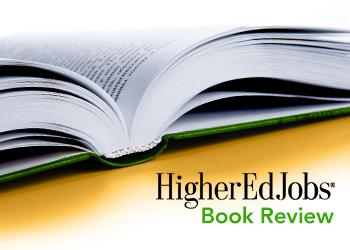 In "The Engaged Scholar," Andrew Hoffman gives the reader the true sense of the disruption brought by pandemic polarization. He suggests that academic research has become irrelevant in today's world. Opinions and hearsay on social media have blurred the line between freely disseminated falsehoods and substantiated truths. More people are questioning scientific evidence regarding COVID-19 and the strategies developed to control its spreading. This book is the author's attempt to provide a sensitivity tune up for scholars to take their academic research beyond the boundary of the Academy. True engagement, according to Hoffman, is the ability of the scholar to develop solutions to societal problems and have them shared in civil and political discourse.
Hoffman suggests that the academy rethink its rules and reward systems, which focus on the narrow success metric of impactful research accepted for publication in particular A-list journals. Post-graduate education requires a new model that extends the classroom environment to the public, creating more community-centered scholars working on crucial societal issues. The author provides a primer of new rules/guidelines of engagement for today's scholar/researcher/professor:
Find your voice – the ability to address the public entails processing the research/data, converting it into information, disseminating it to the public as knowledge, and engaging the public to understand these principles as wisdom.
Tell stories – the ability to take scientific information and present it in a way that entertains and informs while increasing the audience's interest, comprehension, and level of future engagement.
Avoid the "Knowledge Deficit Model" – awareness that true engagement requires an interchange of ideas on both sides creating a dialogue on the topic(s) presented.
Know your audience – ability to use tools of engagement to communicate with your audience; These include mass media, public lectures, social media, and online media outlets.
Rely on solid research – awareness of public reaction to the data you present; When focusing on issues that are of interest to your audience, use terminology that is understandable and resonates to their interests.
Change your publication strategy – ability to communicate to different audiences to foster engagement; Hoffman suggests that such a change can increase the dissemination of academic knowledge and its impact on societal issues.
In addition to presenting his rules of engagement, Hoffman introduces the "social media landscape" as a means of bringing attention to the scholar's research findings. He provides clear guidance in using social media as an academic tool for increased public engagement, and places them in the following categories:
Unique identifiers – Digital object identifier (DOI) numbers for published works and open researcher and contributor identifier (ORCID) for published authors.
Preprint services – Social Science Research Network (SSRN) allows the scholar the opportunity to disseminate early-stage research prior to its official publication.
Scholarly Collaboration Networks – Sites such as Academia.edu, ResearchGateand Mendeley provide scholars exposure and allow them to share and collaborate with other scholars.
Social Media Platforms – Hoffman features the most popular ones and their subsequent use.
Research-Based Media Platforms – Online research platforms, with different audiences, allow the scholar to share research constructs in an abbreviated form for greater engagement with mainstream audiences.
Professional Web Pages – Hoffman suggests that today's new scholar create a professional web page for enhanced engagement.
Citation Search Tools – This is a short primer on important citation tools.
Search Engine Optimization (SEO) – Hoffman provides an overview of SEO and its importance to the scholar.
Alternative Metrics – metric sites, such as Altmetric, PlumX Metricsand ImpactStoryare in development to provide accurate quantitative metrics for academics to measure the impact of their research beyond the Academy.
In closing, Hoffman provides the reader with a glimpse into the future of academia. He is informing present and future academics that change is coming, and it is necessary for them to reexamine their career trajectory and the core meaning of their work. Every graduate student might be wise to read this book, because it describes the current academic model and makes recommendations regarding the future of academia. The engaged scholar is a person who sees an obligation to share knowledge to all, to provide service to the community, and to make the world a better place.

Disclaimer: HigherEdJobs encourages free discourse and expression of issues while striving for accurate presentation to our audience. A guest opinion serves as an avenue to address and explore important topics, for authors to impart their expertise to our higher education audience and to challenge readers to consider points of view that could be outside of their comfort zone. The viewpoints, beliefs, or opinions expressed in the above piece are those of the author(s) and do not imply endorsement by HigherEdJobs.