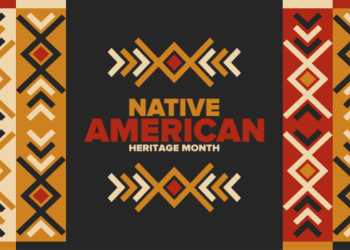 scoutori/Shutterstock
November is a festive month for Americans. We gather to contemplate that for which we're thankful, including our nation and those who've shaped it. Some of their stories are familiar. Other voices have been featured less prominently in the telling of our American story.
For more than a century, according to the Library of Congress, various states designated their own occasions to honor Native Americans. Celebrations fell in May, September, and December. In 1990, President George HW Bush officially recognized November as "National American Indian Heritage Month."
Each November brings celebrations of Native Americans culture and history. Truly honoring America's indigenous people is important, and it's deep. It requires learning about our country's myriad indigenous cultures and their traditions. It also means understanding the injustices Native Americans have weathered and continue to endure.
The Morrill Act
The Morrill Land Grant Act of 1862 granted millions of acres of federal land to states to sell in the interest of funding higher education. Beneficiaries of the sales include The University of Missouri, Cornell University, Michigan State University, Kansas State University, Rutgers University, The University of Wisconsin, Penn State University, and Iowa State University.
"In 1862, President Abraham Lincoln signed the Morrill Act, which distributed public domain lands to raise funds for fledgling colleges across the nation." write Robert Lee and Tristan Ahtone for High Country News. "Now thriving, the institutions rarely ask who paid for their good fortune. Their students sit in halls named after the act's sponsor, Vermont Rep. Justin Morrill, and stroll past panoramic murals that embody creation stories that start with gifts of free land. Behind that myth lies a massive wealth transfer masquerading as a donation. The Morrill Act worked by turning land expropriated from tribal nations into seed money for higher education."
Lee and Ahtone's research notes that almost 11 million acres were taken from approximately 250 tribes. "It reveals two open secrets," the authors write. "First, according to the Morrill Act, all money made from land sales must be used in perpetuity, meaning those funds still remain on university ledgers to this day. And secondly, at least 12 states are still in possession of unsold Morrill acres as well. as associated mineral rights, which continue to produce revenue for their designated institutions."
The Process of Reconciliation
Many land grant universities are striving to repair this damage and begin the process of reconciliation with the Native American communities from whom land was taken. In Minnesota, for example, The Minnesota Indian Affairs Council (MIAC) put out a press release in July 2020, shortly after Lee and Ahtone's research was published.
The MIAC called on the University of Minnesota "to take swift and immediate actions to address institutional racism and improve the school's relationship with Minnesota's 11 federally recognized tribal nations. These actions include acknowledging past injustices and exploitation of Native American people and lands and taking steps to remedy them."
One step University of Minnesota took was to create a cabinet-level position that serves and champions the needs of the Native Community. In May 2021, Karen Diver, a member of the Fond Du Lac tribe, assumed the role of senior advisor to the president for Native American Affairs.
This inaugural position advises President Joan Gabel on maintaining relationships with tribal nations, while acknowledging how past injustices impact those relationships. Diver's role involves helping Native students, staff, and faculty thrive with the goal of increasing representation and retention. The role also serves the needs of the greater community, advising on how the university can assist and be a good neighbor to the Native community.
Diver is a seasoned leader. She served President Barack Obama in a similar capacity; he appointed her special assistant to the president on Native American Affairs. She also served at the University of Arizona as the Native American Advancement Initiative's business development director. Diver worked at Duluth, Minnesota's College of St. Scholastica where she was faculty fellow for Inclusive Excellence for Native American Affairs, also an inaugural position. She also chaired the Fond du Lac Band of Lake Superior Chippewa.
Outlining the Future
In a recent webinar Diver and Gabel discussed how the university seeks to support the ambitions of Native American students, faculty, staff, and researchers. Providing scholarships for Native students and assistance to help students transferring from two-year tribal colleges are some aims they target. Starting in fall 2022, the university will extend robust and, in many cases, full tuition benefits to Native American students.
Furthering programs that educate new generations about Native culture and language remain a priority at the University of Minnesota Twin Cities campus where students can take courses in the Dakota and Ojibwe languages. Both languages ​​are considered endangered because Native speakers were prohibited from using them and trained away from fluency. The courses are a popular draw, reigniting enthusiasm and fluency.
"There is not a more critical program in terms of the health and wellness of our indigenous communities." Diver explains. "Language is the key to identity, culture, spirituality. It's our stories and our oral history."
Another goal, Diver and Gabel discussed the importance of training Native medical staff and the positive impact Native healthcare providers have on the health and longevity of Native patients. The University of Minnesota's Duluth campus is home to the Center for American Indian and Minority Health (CAIMH), which holds the distinction as the nation's second-leading. medical school for training Native American physicians. Gabel points out that 14 percent of the incoming class are Native students.
Diver notes that together, the state's eleven tribes are among rural Minnesota's largest employers. Their educational and workforce development needs are a priority. The University of Minnesota is working closely with the MIAC to identify and address economic needs and to train the workforce of the future.
The Materials to Build a Better Future
The symbiosis between the university and Minnesota's Native community bodes well for the community and for Native learners engaged in studies at the university. The arrangement gives voice and leadership to Native stakeholders.
"But what do we know now, as contemporary indigenous communities?" Diver reflects. "We know that when we control the narrative around our own identity, that this can actually be a really strong source of resilience among our youth to connect them to their ancestors, to their relatives, to their ceremony, to their traditional life ways."
University of Minnesota's efforts seek to create a place where Native students have the resources to study and where they can see themselves and their experience reflected in their institution. It's the building blocks of a better future.