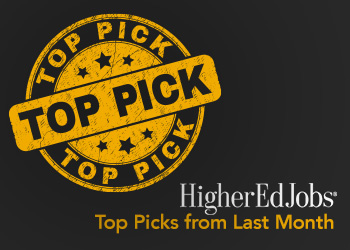 In case you missed anything this month, here are some editor's picks highlighting issues, trends, and tips to help you in your academic career.
Best in Workplace Issues
College Counseling Myths
Dr. Lee Keyes shares his list of college counseling myths compiled from his 30-year career. The list intends to help current and aspiring college mental health staff. Mental health professionals, of any type, encounter myths and misconceptions in the course of their work. This is no less true for professionals working in college or university settings.
Best in Job Search Advice
Writing a Cover Letter for a Joint Position
Joint positions require applying to a department but also contributing teaching and service to another academic unit. A key document that helps you to be considered for a position of this nature is your cover letter. Bertin M. Louis Jr., Ph.D. offers advice on how you should approach this type of cover letter.
Best in Leadership
Coach, Counsel, and Cheer: The 21st-Century Version of Leadership
Christopher D. Lee, Ph.D., SPHR describes how the role of leadership and management have changed. It is not about doing stuff; it is about empowering people. Lee describes how shifting one's role from supervising to enabling future stars to achieve Olympic-type successes starts with being a coach, counselor, and cheerleader.
Best in Career Advice
3 Recommendations for Dealing with Your Ever-Exhausting Email Inbox
Academe is certainly not exempt from the haphazardly constructed workflow enabled by email communication. It can be exhausting. Justin Zackal advises and shares perspectives that will help you restore your exhausted mind, how to finally put down the ping-pong paddle of the hyperactive hive mind caused by email, and focus on work that matters most.