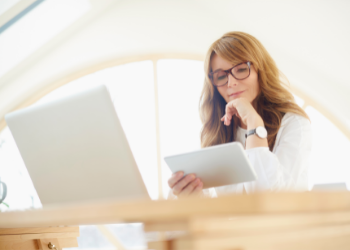 Kinga/Shutterstock
The Administrators in Higher Education Annual Report from the College and University Professional Association for Human Resources (CUPA-HR) provides an outlook on data trends for higher education administrators. It includes data on 47,985 administrators in 202 senior-level administrative positions from 1,053 higher ed institutions.
Outlook on Salary
According to CUPA-HR's Administrators in Higher Education Annual Report, salary increases over the past year in higher education were provided to faculty, professionals, and staff rather than administrators. For administrators, the median salary increase from 2019-20 to 2020-21 of .36 percent, was the lowest it has been since the last recession in 2010. This median salary increase was the lowest of any sector in higher education, including faculty, professionals, and staff. The size of the administrator workforce in higher education overall did not change greatly over the past year.
Outlook on Representation and Diversity
While the representation of women and minorities in administrative positions overall is not much different from last year, women and racial/ethnic minorities within administrative positions were not disproportionately impacted by cuts over the past year. Black, Hispanic/Latinx, and Asian men make up less than one-tenth of administrators (7 percent). Minority women also make up less than one-tenth of administrators (9 percent) but are slightly better represented among administrators overall than are minority men.
To learn more about the Administrators in Higher Education Survey, read the overview. Salaries, demographic comparisons, and detailed trend information are available in the full report.
About CUPA-HR
CUPA-HR is the recognized authority on compensation surveys for higher education, with its salary surveys designed by higher ed HR professionals for higher ed HR professionals and other campus leaders. This marks the 54th year of data collection on higher education administrators, the longest-running of CUPA-HR's surveys. Learn more about CUPA-HR research.