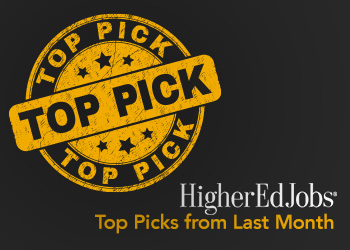 In case you missed anything last month, here are some editor's picks highlighting issues, trends, and tips to help you in your academic career.
Best in Job Search Advice
Why Less Is More on a Resume/CV and How to Update Yours
Justin Zackal walks through the cons of chronologically listing all of your career achievements on a resume/CV. He explains why a 'less-is-more approach' is beneficial when updating your application materials.
Best in Diversity, Equity, and Inclusion
Recognizing Women Student Veterans and Service Members on Campus
Sophie Cieslicki considers the lack of recognition on campus, accessibility to resources, and increasing communication and awareness of campus services the most pressing issues facing women student veterans and service members today.
Best in Higher Education Policy
Tempering Expectations in Changing Higher Education Policy
Dr. Cobretti D. Williams interviews Dr. Terry W. Hartle who highlights President Biden's American Rescue Plan and the prospects of college affordability and student loan forgiveness.
Best in Leadership
When You Have Too Many Good Ideas
Russell Thacker, PhD, discusses how Higher education leaders must be able to prioritize between competing ideas and channel the focus of the organization into a limited set of new ventures. He addresses how too many new ideas in motion at once can lead to staff and leader burnout and loosen the organization from its strategic moorings.