by James V. Koch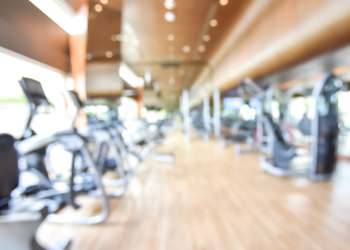 Chinnapong/Shutterstock
In our first post, We pointed out that even after accounting for scholarships and grants, the average cost of attending a public, four-year college has grown substantially faster than the Consumer Price Index. We also made the case that a significant portion of the blame for this falls on the shoulders of the boards of trustees, who are legally responsible for the campuses they govern and, therefore, must approve all cost increases of any significance.
The problem is that trustees at public institutions approve virtually all cost-increasing proposals placed in front of them, and they do so unanimously 98 percent of the time. Significant numbers of trustees evolve into "more is better" supporters of increased college costs, which ultimately must be borne by students, their families, and taxpayers.
What explains this behavior? The truth is that most trustees end up being co-opted by the president of the institution and its senior administrators. This is a predictable result of a gradual process that transforms trustees into consistent, loyal, and less inquisitive supporters of the institution and its president. It is hastened by the president supplying trustees with great seats at football games (perhaps in the president's box) and at arts and entertainment performances; special parking privileges; superb cuisine and open bars; interesting lunches with the likes of Fulbright Scholars and that amazing student who actually worked with Mother Teresa; carefully chosen contacts with enthusiastic alumni; tours of research facilities where work is being done on COVID-19; and, well-chosen video narratives that tell the institution's story the way it wishes to be seen and heard. Taken together, these activities are well-orchestrated, smooth, and usually effective. This evolution occurs more rapidly when the president is charismatic, as many presidents are.
Along the way, campus personnel skillfully regale trustees with stories and anecdotes that highlight what the competition is doing. Trustees may be informed that "State U has just opened a spiffy new student exercise facility and we're going to fall behind if we don't match them." Reluctant or not, trustees then almost always agree, and the project moves forward. The problem, of course, is that someone must pay for such trustee generosity and that someone is often the student body.
Consider that the student athletic fee at several Virginia public institutions now exceeds $75 per semester hour. This translates to $2,250 per academic year for an undergraduate who takes 30 semester hours. Mental gymnastics are required to justify such expenditures. Nevertheless, the trustees at these institutions, including their student members, have approved the increases that brought their institution to this point, usually unanimously.
When trustees vote to "improve the campus," they often do so because they believe this will improve its external rankings. Accordingly, they give a green light to grandiose student residence halls, lazy rivers, state-of-the-art exercise facilities, ever more voracious intercollegiate athletic programs, reduced faculty teaching loads, highly specialized research centers, graduate programs that enroll impressively few students. , and mission creep. Further, they take pride as they do so. When it occurs, it typically means they have failed to act as fiduciaries.
Trustees should respectfully question administrative proposals and priorities. They should ask probing questions, require evidence, and ensure that the institution's activities are measured and evaluated by those without a stake in the results. This does not imply micro-management by trustees but instead an appropriate focus on the overall direction and purposes of the institution.
COVID-19, terrible as it is, has inspired more change on American campuses than seen since World War II. Hence, this is a propitious time to examine the roles that boards of trustees have played in college cost inflation and make governance changes on campuses. Both students and society will be the beneficiaries.