by Dr. Cobretti D. Williams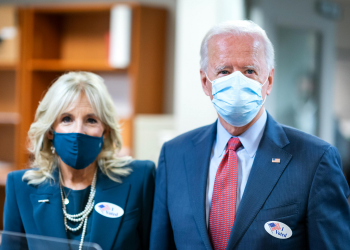 NumenaStudios/Shutterstock
This time of year is a critical juncture for higher education when a new semester meets the end of one academic year and preparations for the next. For public colleges and universities, the past year has revealed challenging circumstances that make this assertion even more clear. Compared to a surge in admissions Applications to private and elite universities, regional and public universities in states including New York and California are experiencing a downturn in applications. Combined with a decrease in financial aid applications reported by FAFSA and lagging state support amid the coronavirus pandemic, the outlook for public higher education admittedly does not look too positive. However, with the shift to the Biden Administration and his promise of free and affordable options for higher education in the future, it is worthwhile to explore how this administration can bring good news to leaders and advocates of public higher education.
Tuition-Free Public Option
While campaigning in 2020, President Biden along with Senators Bernie Sanders and Elizabeth Warren made an ardent push to address college affordability and make inroads to provide a free education option for all. As he asserted in his agenda and echoed on Twitter, "A good education should be a reliable pathway to the middle class. But for too many, earning a credential or degree after high school comes with a mountain of debt or is out of reach altogether." Adopting a plan led by Bernie Sanders, Biden's proposal, if enacted, would make public colleges and universities tuition-free for students. whose families earn below $125,000 per year. Considering the rising proportion of students from low-income families attending college and the fact that tuition for public 4-year colleges can be as much as $54,000 for the most selective public universities [link removed no longer active]this would provide significant cost-savings for low-income and first-generation college students, effectively reducing their burden of financial responsibility.
Renewed Advocacy for Community Colleges
In the case of free-tuition for public colleges, two-year public and community colleges stand to benefit from the Biden agenda, with emphasized support from the First Lady and community college professor Dr. Jill Biden. Specifically, President Biden would enact federal-state partnerships that would cover 75% of the cost, not including existing grants and financial assistance offered to community college students. For institutions that have been battered by reduced enrollment, this is potentially good news for community college leaders and administrators. In a recent interview, David Baime, senior vice president of government relations and policy analysis at the American Association of Community Colleges (AACC) said"Policymakers often don't understand just how lean community colleges are in terms of the resources they have at their disposal, the salaries they're able to pay. Finances continue to be a barrier for our students to access and succeed in colleges, so [community college leaders] are excited about the prospect of basically getting what amounts to greater support for students in the form of reduced tuitions."
State Support and Federal Intervention
This past month, the Association of Public Land Grant Colleges and Universities wrote a letter to Congress to press for additional support for public institutions that have been financially hit during the pandemic. The outline of the letter reveals drastic changes in state funding from state governments in places like Colorado [link removed no longer active], Missouri, and Nevada, among others. In particular, despite $5.4 billion granted to public universities under the CARES Act, total losses are approximately $15.1 billion and expected to grow as the pandemic continues to impact reopening plans, expenses, and admissions. President Biden recently released a $1.9 trillion stimulus package, a portion of which includes allocations to higher education to cover operational losses and expenses for COVID-19 safety measures. Additionally, Biden has called on federal agencies and state governments to create clear and consistent guidelines for potential returns to campus in the fall.
As a graduate of a public university himself, the advocacy for public higher education by a sitting president signals a potential paradigm shift in how higher education is framed for policymakers and college students in the future. Rather than creating selective institutions that limit the mobility of low-income, middle class, and first-generation college students, we may begin to see education as a public good readily available to all that desire higher learning. Political challenges may lie ahead, but if the commitment and actions by the President and First Lady are any indication, the future will look a bit brighter for public colleges and universities.