by Dr. Cobretti D. Williams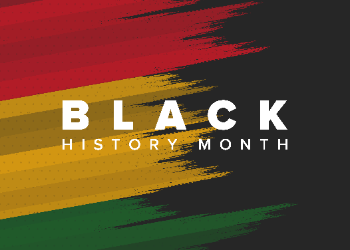 scoutori/Shutterstock
When Dr. Carter G. Woodson created the origins of Black History Month in 1915, his central focus was to emphasize the tangible and intangible contributions of African Americans in US history beyond a "mere imparting of information." Since then, the month has been recognized by the US Government, historians, and scholars who take the time to celebrate the history and contributions of Black and African Americans in this country. As educational institutions with both accomplishments and challenges related to the access and inclusion of Black students, staff, and faculty, the importance of this month and its surrounding events are emphasized. However, this year brings unique circumstances to what is otherwise a joyous and celebratory time of programs, events, and speeches. Departments and institutions are making a shift to accommodate public health concerns while maintaining a schedule of events. As each institution marches forward with annual Black History Month events, students and professionals are coming together to make this year better than ever.
Shifting to Virtual Programs
The most noticeable difference in programming, compared to years past, is the shift to virtual events and programs. Generally speaking, there are usually a variety of luncheons, pageants, workshops, and speaking engagements that students can participate in all over campus. However, due to the pandemic, many of these programs are now virtually attended from the safety of one's home. That has not discounted the quality of programming, though, and based on a conversation with student affairs professionals working on this month of events, attendance appears to be just as high, if not higher. EvanteTopp, assistant director of African American Student Affairs at Louisiana State University said, "Typically we have a very robust Black History Month with major programs from a huge philanthropic jazz branch to a huge pageant and we had some really big events canceled this year because of COVID. Whereas our office would spearhead all the events we have during the month through a committee, this year we gave all the power to the students and reached out to organizations to say 'Hey, Black History Month is open, if you're willing' to participate and spearhead your own event, we will provide all the funding and that has definitely helped with engagement. Our first program was February 2, and I mean we had 150 students come out to a karaoke night. This was huge because it was like 40 degrees at night and we still had 150 students come out and we had over 20 students sign up to perform. So, what we saw is that students just need interaction because they aren't getting it otherwise wit h the current public health guidelines in place."
Balancing Social Issues and Healing
In addition to the pandemic, higher education is also reckoning with a myriad of social issues related to racism and hostile campus climates for Black students. While institutions are seeking various ways of addressing these issues, those who create and produce Black History Month festivities on campus are making an intentional effort to balance the discussion of race and racism with the needed time for healing, joy, and self-preservation. "We try to be intentional and responsive to things that are happening in the community and the world, so while we have programs and events that are meant to inform and educate students about history, we also have a variety of celebratory events," said Carlos. Wiley, director of the Paul Robeson Cultural Center. "Some of our traditional events include Fun Friday where we play different music in the office and bring in food for students to eat, relax, and have fun with other students. In the fall during homecoming week, we have a Pride in our Community pep rally where we showcase and celebrate all of the different cultural organizations on campus. So, we do things intentionally to help students navigate the heaviness of what they experience here. Education and information are important obviously, but there is a balance to it."
Maintaining a Home for Students
The past year has also placed greater emphasis on the importance of multicultural affairs offices and Black Cultural Centers to maintain a sense of home for students on campus. Unless you are a returning student, admittedly, programs and events do not have the same feeling as previous years, and because of that, students are leaning on these spaces for more support and connection with fellow students, staff, and faculty. Carlos Wiley said, "The center has played an important role in many students' lives and helped them grow both a sense of activism as well as development of their own racial identity. While our center has become a more multicultural space that serves all students of color, we still hold true to the mission of the Black Cultural Center by helping students embrace their Black identity and give a space for them to feel comfortable and at home in their skin."
Dr. Carter G. Woodson once asserted that, "Those who have no record of what their forebears have accomplished lose the inspiration which comes from the teaching of biography and history." These times are tough, but that does not mean we should lose our sense of hope or willingness to inspire a new generation of college students to learn and grow from the imparted wisdom of Black history. This month, in all its grandeur and joyful healing, is more than just a programming template to be implemented every year. The resilience and motivation of professionals, faculty, and students to produce and innovate — whether in-person or virtually — is a testament to the wisdom of scholars, historians, and activists that made Black History Month what it is today.