by Dr. Cobretti D. Williams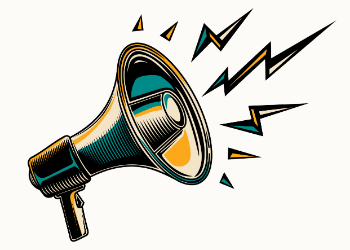 Alex_Bond/Shutterstock
Earlier this month, I had the opportunity to speak with Dr. Tiffany N. Reed about the role of the African American Culture Center, how programming for Black History Month has changed in the wake of COVID-19, and some of the best practices her office and the institution are making to ensure Black student voices are being heard
Originally from Gary, Indiana, Dr. Tiffany N. Reed began her journey in student affairs at Indiana University Purdue University – Indianapolis (IUPUI), receiving her Bachelor of Science in criminal justice, then later received her Master of Arts in higher education at Rowan University as a first-generation student. Recently, she completed her Doctorate in higher education and leadership at Maryville University, where her research focused on racial identity development, sister circles, and Black/African American Collegian women's lived experiences. Dr. Reed has established her own consultant company, InclusionP365, to challenge and support corporate America, to establish a commitment to diversity, equity, and inclusion as a day-to-day priority. She currently serves as the director of the Charles E. Brown African American Culture Center at Indiana State University. Dr. Reed has over 10 years of experience in student affairs, including residential life, student activities, scholar and mentorship programs, diversity, equity, and inclusion, and student leadership.
Cobretti Williams: Can you briefly speak about the founding of your office? How would you describe the impact your office has made on campus, particularly at a predominantly white institution?
Tiffany N. Reed: The African American Culture Center came to fruition in 1972 from the Black Student Union student activists who really were fighting for their voices and demanding for the campus to understand how they value black voices and black narratives on campus back then. We have one of three Black Culture Centers in the state of Indiana. They named the building after the longest standing director Charlie E. Brown who still lives here and is considered a pillar to the campus and community. This center houses a black male initiative retention program, the black student union, and daily, we have a variety of conversations about politics, Capitol Hill, the latest music and Tik Tok dances, you name it. Our administrator Julia Bruce has been here for 40 years, so I am fortunate to even be able to work with her as the director and hear her wisdom in the historical text. The African American Culture Center is always open to all students but, as I tell students and faculty and staff across campus, our narrative will always be amplifying black voices, the African diaspora, bringing awareness to what some of the barriers are as African American students. are navigating to get across the stage, but at the same time, also creating a space for black faculty and staff to know we, too, are called as a collective to support black students here on this campus.
Williams: What makes this year's programming for Black History Month different for your office, given the pandemic and political tensions in the country right now?
Reed: Our theme this year is Lift Every Voice: All Black Lives Matter, and coming in and being the new director, I really wanted to focus on the intersectionality within the Black community. So how are we bringing awareness to individuals who are Black, and have a disability, or Black and queer? For the African American Culture Center, the goal during Black History Month is to create programs so people understand that there is no template to blackness. Fortunately, and unfortunately, they're all virtual but we've seen so many students and faculty and staff and individuals across campus who have been showing up in these virtual spaces. As I told another person earlier this month, I want us to celebrate. I need us to take a breather from just having these constant conversations of holding people accountable around the racial trauma and racial fatigue so we can be focused on healing. It's important to take time to be present and just be unapologetically ourselves right now, and that is what I'm asking our students and faculty and staff to do this month. We all need this.
Williams: What makes your responsibilities in a department that centers on Black identity different from a traditional multicultural affairs office?
Reed: Being a part of the multicultural programs and director of the center, sometimes I see in those spaces that the issues and concerns of Black students are not always directly acknowledged. It was the Black students who helped bring awareness that we needed a diversity center or multicultural programs, and so, sometimes when we're thinking about bringing other marginalized communities, it's more so, 'Well let's focus on this one particular area and make sure that we are being inclusive,' instead of unpacking some of the underlying racial concerns that students of color are navigating.
And so, sometimes there are barriers and some people who don't want to acknowledge that another marginalized group has been oppressed, especially because this is a predominantly White institution, right? And I don't believe it is intentional because these spaces are sometimes underfunded and understaffed as well. For me, being a part of the African American Culture Center, the foundation is always the African diaspora and black identity and really teaches intersectionality within the Black community.
Williams: In what ways can higher education bolster and emphasize the significance of Black Culture Centers on campus? Are there any best practices that can be learned from your institution?
Reed: Well, I think a way higher education can be more aware and supportive is understanding the history of why these centers came into existence in the first place. I think some predominantly White institutions, including those that have African American Culture Centers, can forget that at times. They forget that this space was created by activism, and the commitment and dedication it took to bring that awareness. So, to me, it means that we need to continue to pay respect to the historical legacy of these centers and not neglect it. It is about challenging higher education, as a whole, to understand a difference in being proactive and reactive and understanding that if you have an African American Culture Center they should be, you should be, making sure it has enough funding to live out its mission. . I think one of the things that our campus has done a great job of is recentering and refocusing the importance of the African American Culture Center and listening to the demands of students on campus. I think the best part about that is that the burden and responsibility do not solely fall on the African American Culture Center and I appreciate that the institution is willing to share the load.

Disclaimer: HigherEdJobs encourages free discourse and expression of issues while striving for accurate presentation to our audience. A guest opinion serves as an avenue to address and explore important topics, for authors to impart their expertise to our higher education audience and to challenge readers to consider points of view that could be outside of their comfort zone. The viewpoints, beliefs, or opinions expressed in the above piece are those of the author(s) and do not imply endorsement by HigherEdJobs.