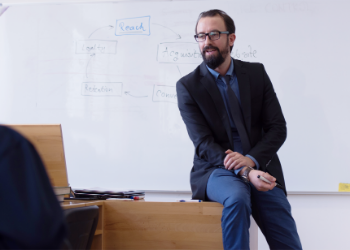 as-artmedia/Shutterstock
In an Article published in July 2020, we took the temperature of job posting activity in higher education, considering the initial economic fallout from the pandemic. It wasn't looking so hot. Overall job postings on HigherEdJobs were down 30 percent from the previous year. Faculty job postings were relatively stable compared to administrative jobs because of a longer hiring cycle. But it was only a matter of time for the other shoe to drop as colleges and universities implemented hiring freezes.
How cold is it now, six months later as higher education faces the brunt of continued economic uncertainty? Well, the industry, like many others, is still in a state of peril, but there are signs of recovery. After job postings on HigherEdJobs plummeted by 40 percent from March to July 2020, they've increased each month since, and there were more than 48,000 job openings posted on the site as of Jan. 1, 2021. That's up 28 percent from a possible nadir in July, but still 22 percent fewer compared to the first day of 2020 (and only 9 percent fewer than in 2019).
As expected, faculty job openings bottomed out a couple months after administrative jobs did, but both types of jobs have seen increases since September. And if you think part-time job openings have risen drastically to inflate the rebound, that's not the case: 35 percent of job postings, as of Jan. 1, 2021, were part-time, and in the 10 months leading up to the pandemic that number was steadily between 29-31 percent.
Is the worst now behind us?
"We're still seeing examples of, not just hiring freezes, but reductions in the workforce as institutions have had to implement layoffs," said Andy Brantley, president and CEO of the College and University Professional Association for Human Resources (CUPA-HR). . "We expect that to not only continue into next academic year, but things might actually be more challenging for the next academic year, depending upon student enrollment in the fall. [That's also] considering state allocations from states that have had challenging years from a budget standpoint. So, no, I expect for [less hiring] to continue."
Only the leisure and hospitality industry (20.7 percent) suffered a sharper decline in workforce than public colleges and universities (13.7 percent) during the first eight months of the pandemic, according to US Department of Labor estimates.
"It's not just the public institutions, but a lot of the private institutions and the smaller private liberal arts colleges (…) may see continued challenges with student enrollment," Brantley said.
The student enrollment surge during the Great Recession of 2007-09 so far is not repeating itself during the current economic crisis. Student enrollment declined 2.5 percent in fall 2020, although graduate student enrollment rose 3.6 percent.
"[For people who think that] higher ed will be back to normal after the vaccine [is widely distributed]I think that premise is false: there is no quote-unquote 'back to normal,'" Brantley said. "There is still a student enrollment cliff coming in 2025. That didn't go away because of the pandemic."
Brantley said he didn't want to sound too "doom and gloom," but he acknowledged that some institutions will come out of the pandemic a lot better than others.
"There is no one-size-fits-all for higher education: some institutions will continue to thrive or they may have to operate a little differently, whereas others may have been struggling and continue to struggle more," Brantley added. "We may see more things like continued mergers and downsizing."
Higher education professionals, like the institutions that consider hiring them, will also come out of the pandemic at varying degrees of success. Those who thrive will have to conduct their job search differently because institutions will also adapt their recruiting.
For parting words of advice, we turn to "What Color Is Your Parachute?," one of the most authoritative job-search books of all time with more than 10 million copies sold, including the recent 50th anniversary edition. Author Richard Bolles wrote that during tough times, employers typically change their behavior. They become more risk averse, relying less on reading resumes and posting jobs, and more on seeking proof of skills and referrals from other employers, or making internal hires.
The implication for job seekers is the need to enhance their evidence or teaching demonstrations, network with people who have hiring influence, or take a lesser job (as temporary faculty, hourly staff, or as a consultant) at an institution to set yourself up to be promoted from within to the job you desire.
Bolles also recommended not thinking of "employers" as part of the same tribe. Each institution is an individual and there are only two types: those who are interested in hiring you for what you can do and those who are bothered by what you can't do. There are more than 2,000 institutions hiring on HigherEdJobs right now. Keep going until you find the one — and, yes, it only takes one — that is interested in what you can do.