by Bertin M. Louis Jr., Ph.D.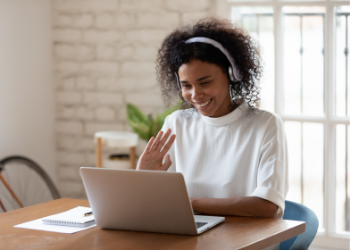 fizkes/Shutterstock
In 2020, there has been a lot of uncertainty in academia and much of it is due to the COVID-19 pandemic. The coronavirus and its deadly effects forced colleges and universities to change their daily operations. In light of increasing COVID infections and deaths across the United States, many questions remain that will persist into 2021. Should professors continue to teach their courses online (if they have a choice to do so)? Should students and professors engage in face-to-face courses or opt for a hybrid model of instruction? In addition to the anxiety students, staff, faculty, and administrators face in these turbulent times, some colleges and universities are also facing economic precarity. Some plan to Layoff faculty members. Others made major cuts to their budgets. Some institutions (small colleges, for instance) will Close for good or are contemplating permanent closure due to the economic havoc the pandemic has wrought on their operations.
This uncertainty also extends to the academic job market with fewer jobs listed on HigherEdJobs in 2020 than in previous years. But despite these changes, there are still opportunities for graduate students to earn their first tenure-track position. Scholars are currently conducting virtual interviews as well as on-campus interviews for non-tenure-track and tenure-track positions.
There are also opportunities for academics privileged enough to be in seemingly secure tenure-track jobs (or tenured positions) to move from their current institutions in favor of new opportunities. For those of us on the tenure-track and/or are also tenured, I offer these three tips to help determine if a move elsewhere in the midst of societal upheaval, economic uncertaintyand higher educational restructuring is the right decision for you.
Ask the Important Questions
There are a set of general questions that you should ask the institution that makes you an offer. These questions are related to your startup package (funds you use for research and professional development before you apply for additional funds from external funding agencies, proposed salary), course load (the number of classes you will teach each semester and/or academic year) , and the types of classes you will teach (classes which are part of the curriculum and/or new courses you can add to the curriculum).
Additional questions you should ask are related to what you are experiencing in your current position. You are less likely to ask these questions if you are miserable and are ready to leave. These questions include, but are not limited to the following: What is the vision of the institution? What is the vision of the department? What is the vision of the program? Questions to ask yourself also include: Does the vision of the institution/department/program resonate with your own vision? Do they resonate with your own personal and professional goals? What opportunities might be available for your loved ones if you move?
I push you to ask these questions because you do not want to move to a college or university where you experience discontent beyond the usual upsetting events which accompany life in academia (disagreements with colleagues, unexpected and unsettling decisions and news from your institution's administration, for example). Moving is a very important and life-changing decision and you need to do it for the right reasons whatever those reasons may be.
Get an Offer and Reflect
Assuming that the negotiations between yourself and the institution that is trying to hire you go well, they will draw up an offer letter which contains details of your negotiation including your salary, your teaching course load, the amount of your startup package, and additional specificities. . Your next step is to pause and reflect on whether accepting this offer is the right move for you.
If you are not miserable at your current institution and enjoy your current position but are considering a move, here are some questions you should ask yourself. Why do you want to leave? Is it an issue of salary? If it is an issue of salary, then is your current institution willing to match what the courting institution is offering? Are there opportunities for growth at your current institution (if that is what you are looking for)? If you do move, are you moving into a new position that is equal to your former position? Will you be taking a step back in comparison to your existing position?
Something else to consider is the social capital you built up over time at your current institution as well as the relationships. You lose that when you move and have to start over at your new position where institutional dynamics remain invisible until you start working there (unless you are moving into an administrative position that is comparable to the one you previously occupied). Is it worth restarting and reestablishing these new relationships in relation to what you are considering leaving? Again, how will your decision affect your loved ones? Also, be sure to share the letter with your current institution to see if they will match or exceed what the offer letter states to help you with your final decision (unless you are determined to leave).
Assumptions Equal Questions
Finally, when you make assumptions about the new institution you could be moving to, that is a perfect opportunity to test whether your assumption is correct or not. In other words, whatever assumptions you make about your current or possibly future position, you need to ask questions based on those assumptions. If you assume that you will have, for example, two offices because you are in a joint position (between two departments or a department and an interdisciplinary program), your question during negotiations will be: "Since my efforts will be split between the sociology department and the gender and women's studies program and both units are in different buildings, can I have two offices?" You then ask questions like these, plus other ones based on assumptions, to the people at all levels of the hiring decision (the search committee, the search committee chair, deans, faculty members) so you can make the best decision possible. You do not want to accept a position and then find out things are not what they seem to be based on your previous assumptions.
If you are fortunate enough to be in this situation, I hope that these tips help you make your decision. In the meantime, please be sure to follow the 3 "W"s to get the coronavirus pandemic under control: wear a mask, wash your hands, and watch your distance!