by Robert A. Scott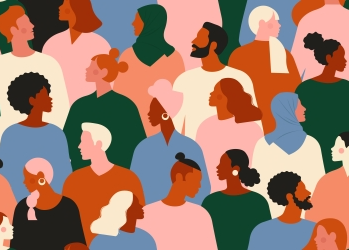 Angelina Bambina/Shutterstock
The lawsuits alleging bias by Harvard and Yale in undergraduate admissions are in the news. The suits claim that affirmative action on behalf of Black candidates is discriminatory. The allegations in the suits are not new. Affirmative Action policies have been in the crosshairs for decades, even after the US Supreme Court ruled in their favor.
Affirmative action was initiated as a companion to outlawing discrimination. It was intended to ensure opportunity as well as protect against bias. It was never a guarantor of success, only of opportunity. The record shows that without it, Black student enrollment declines.
In higher education, the landmark Sweezy v. New Hampshire Supreme Court case specified `the four essential freedoms' of a university — "to determine for itself on academic grounds who may teach, what may be taught, how it shall be taught, and who may be admitted to study" Sweezy v. New Hampshire 354 US 234 (1957). In defending Affirmative Action in college and university admissions more recently, the Supreme Court ruled that "Considerable deference is owed to a university in defining those intangible characteristics, like student body diversity, that are central to its identity and educational mission" (2016).
Still, the voices in opposition have continued to rail against "reverse" discrimination even when major employers, the military, and scholars have documented the value of considering a diversity of characteristics, including race, when evaluating applicants for college admission and employment.
It will be up to Harvard and Yale to mount their arguments in court. In the meantime, let us consider the uses of affirmative action, ie, the consideration of characteristics other than class rank and SAT scores, in college admissions.
First, though, let us consider that Harvard admits under 5 percent of all those who apply. Yale admits under 7 percent. In other words, they must decide whether they will admit a class using a lottery, taking the highest scoring in descending order, or attempting to compose a class with a variety of characteristics and life experiences. They choose diversity as a criterion because they know that academic credentials are highly correlated to family socio-economic status and income and they want a more heterogeneous student body. On all counts, however, they choose candidates whom they believe will succeed.
A major reason for college and university admissions officers to consider the characteristics of diversity is that they are central to the mission of higher education. College graduates, whether of Asian origin, Black, Latinx, Native American, or White, will live in communities and work in enterprises that are influenced by international and inter-cultural forces. They will be neighbors, co-workers, and supervisors of, or be supervised by, persons of a different ethnicity, nationality, race, gender, or religion. Therefore, it is imperative for colleges to do as much as they can to create diverse campus communities of students, faculty, and staff. By and large, the high schools which their applicants attend do not provide such diversity, so colleges compensate for it. They know that diversity promotes learning.
Second, most colleges and universities do not have this challenge. According to the National Association of College Admissions Counselors, most institutions admit two-thirds of the applicants for freshman status. While 80 percent of those offered admission to Harvard accept the offer, well-known schools such as Dickinson and Purdue find that under 30 percent of those admitted will accept the offer. For many colleges, the yield on offers of admission is even lower.
So, efforts to achieve significant diversity in enrollment are mostly limited to the most selective and elite institutions.
While affirmatively trying to create a diverse community provokes controversy, other forms of affirmative action in college admissions do not. After all, giving an edge to a candidate because his or her parents attended the college or are significant donors is a form of affirmative action. When colleges give consideration to geographic diversity in shaping a class, that action serves a goal of diversity. Some colleges consider an applicant's ability to pay without requiring financial aid: affirmative action based on parental income.
Where would college athletics be if some preference were not shown for the strong passing arm or the ability to dunk the ball over an opposing player's hands? Just as orchestras benefit from string, woodwind, brass, and percussion instruments to create a rich and diverse sound, colleges also seek to create diverse cultures.
Opponents to the use of race in admissions call it reverse discrimination. Discrimination, they say, is against the law, and indeed it is. But it is not illegal for private universities to decide not to fill the freshman class by an algorithm that sorts students by high school class rank and rank-ordered SAT or ACT scores. They are free to consider life achievements, accomplishments outside of the classroom, and obstacles overcome in composing a class of limited size.
There are those who allege that affirmative action in admissions gives advantage to the children of Black doctors and lawyers and disadvantages the children of White sanitation workers and laborers. These critics do not seem to understand either the realities of racism in our country or the efforts taken by colleges to consider economic diversity as a criterion. And those who argue that affirmative action reinforces the notion that Black students need preference in order to succeed misunderstand the goal: preference enables the student to enter the race; it does not guarantee success.
Fortunately, research on affirmative action in college admissions demonstrates that such programs support student achievement. In fact, the more selective the student body, the greater the chance of success for those admitted under such policies, perhaps because there is an expectation of academic success of all students.
Families of means support their children to study in other countries, travel widely, learn another language, and become familiar with cultures other than their own. They do so because it is valuable to have experiences beyond one's own neighborhood. Today, just as we think a much larger proportion of youth should attend college, we believe that all students should experience a variety of cultures, whether or not they come from families of wealth.
Diversity is not only a means for expanding one's horizons; it is a means for exploding group stereotypes. A diverse community helps us consider individuals and their unique talents as distinct from their backgrounds and group affiliation. If we are to further student success in careers and in citizenship, we must do more.
Our goals for diversity are not in conflict with our desire for academic excellence. Most colleges attempt to compose their undergraduate enrollment by giving preference to some students because of particular talents, geographic origin, or parental affiliation with the institution, in addition to academic preparation. It is in this spirit that we seek to nurture the diversity of our student bodies, enhance the diversity of our faculty and staff, and celebrate the diversity of our alumni and friends. We do so because it matters.