by Dr. Cobretti D. Williams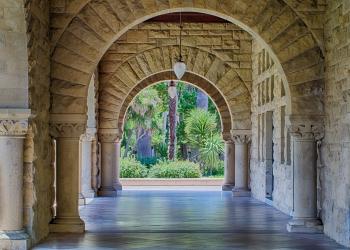 Ken Wolter/Shutterstock
The political climate of today is undoubtedly turbulent and uncertain for individuals, communities, and institutions across the United States. In general, anticipating and managing crises has become a necessity and organizations have quickly developed degree programs and institutional positions to meet this demand over the last few years. With numerous event cancellations, lost business revenue, and rising unemployment, the COVID-19 pandemic has become a mounting crisis that higher education must address head-on with speed and accuracy and consider how it will inevitably impact students, faculty, and staff on campus. . Using the following five tips, institutions can update and adapt to the changing climate and begin to proactively manage current and future crises in higher education.
Clear and Consistent Communication Updates
An essential facet of any crisis plan must include an understanding of the crisis and access to all pertinent and related information. In certain cases, like COVID-19, the nature and severity of a crisis are constantly evolving and changing. In any case, institutions must provide all accurate and relevant information to their constituents. Essential details to mention during a crisis include its source, vulnerable populations at risk, and current steps being taken by the institution to mitigate and respond to the crisis. As more details become available, these must also be given to the public in a clear, consistent, and accurate way so as not to conflict with other official news sources about the crisis. As iterated by the Blue Moon Consulting Groupa team that develops best practice emergency plans for higher education institutions, "If your crisis plan only defines the functional requirements of communications, it will undermine the critical, strategic role that communications should play in a crisis. Poor crisis response is almost guaranteed when communications is not at the table when decisions are being made, leaving them in the unenviable position of having to 'explain' potentially poor decisions that will not withstand stakeholder scrutiny."
Coordinated Response across Social Media and University Platforms
Although crises are not a new phenomenon, the way we learn and understand them has changed with advances in technology and social media. In addition to a suite of social media platforms like Twitter and Facebook, most colleges and universities have their own applications that allow them to send alerts and notifications quickly when crises arise. As institutions develop their crisis strategy plans, messaging that fits the university brand and parameters of the platform should be considered. For example, while university websites may allow institutions to fully explain a crisis in detail, Twitter requires its users to distill content in a short number of characters, reiterating the importance of clear and concise information.
Consideration of All Impacted Stakeholders
Arguably, the most important detail for institutions to consider in a crisis are the impacted stakeholders, and often, it is the faculty, staff, and students on campus. Situations like COVID-19 have caused institutional leaders to consider the short and long-term impacts for these constituencies socially, politically, and financially. As such, when communicating crises, messaging must also consider how different stakeholders will receive this information and what steps must be taken to alleviate the anxiety, stress, and fear it may bring. The level of support institutions are able to provide may vary, but overall, stakeholders should know their institution is doing the best it can to care for all students, staff, and faculty that are impacted.
Collaboration with External Organizations and Government Agencies
Simply put, an effective crisis strategy must include collaboration with external organizations and government agencies with direct knowledge and experience on the matter. Granted, the benefit of higher education institutions is their knowledge, and faculty and staff working on campus may have the practical knowledge and ability to address the crisis. However, experts assert this benefit is best leveraged in tandem with external resources; to battle the outbreak of COVID-19, the Center for Disease and Prevention Control has worked with public health experts across the nation, including faculty at Johns Hopkins University to track and diagnose the impact of the pandemic.
Creating a Strategic Plan based on Past, Present, and Future Crises
Each of the aforementioned tips should be significant components of a crisis strategy plan. While most institutions have a version of this plan that works for their respective campus, much like a crisis, it is an ever-evolving document partially based on historical events and existing resources at the disposal of the institution. To that end, it is important that campus leaders consider the possibility of future crises within this plan in order to remain as prepared as possible for the worst-case scenario, rather than reacting to a crisis when it very well may be too late.
In his recently published book, "Crisis Leadership in Higher Education: Theory and Practice," Ralph A. Gigliotti emphasizes, "In this time of rapid change in higher education, it is incumbent upon every academic leader to know how to act effectively in a crisis. Sound crisis leadership saves careers, keeps academic institutions from being weakened or destroyed, and helps protect the students those institutions serve." We may not yet know the outcome of COVID-19. However, if history has anything to say, higher education will be faced with more crises in the years and decades to come. Thus, it is imperative that institutions today act with foresight, preparedness, and clarity to support our campuses, stakeholders, and future.