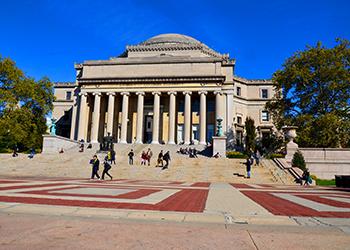 meunierd/Shutterstock
Being deeply involved in the institutional processes of reaffirmation of regional accreditation for almost three decades has strengthened my understanding of the necessity of early and deep involvement in the reaccreditation process at all stakeholder levels. For an institution's success in the reaffirmation process, there must be inclusivity, transparency, and respect for all stakeholders in the internal and external communities of the institution.
The regional accreditation process [while voluntary] is ultimately necessary for colleges and universities on several important levels. Institutions must be accredited by a federally recognized accrediting agency to qualify for participation in federal financial aid programs that provide low-cost loans and supplemental funding to students. Students seeking to transfer college credits will discover that a regionally accredited institution will only accept transfer credits from another regionally accredited institution. As students move toward acquisition of their degrees, it is important to know that potential employers typically verify the accreditation of a degree-granting college or university before they will engage new hires and pay for continuing education as part of a company-sponsored benefits program.
Simply put, accreditation is a process engaged in by colleges and universities for external evaluation of an institution's educational programs and related resources (human, physical, and financial), as well as an assessment of an institution's work in the area of ​​continuous quality improvement.
For students and parents, understanding the foundational framework of accreditation is essential in selecting a higher education institution. Too often in the early part of the 21st century with an increased number of closures and consolidations (from 2016 to the present), little has been known by students and parents about accreditation woes until an institution is placed on warning, probation, and/or suspension. For many other students and parents, even those levels of evaluation of a higher education institution are unknown until the actual announcement of the imminent closing of the institution.
During the reaffirmation of accreditation process, the chief executive officer (chancellor and/or president) must take the lead towards inclusivity, transparency, and respect for all stakeholders in the institution. This individual is responsible for providing the charge to the academic and administrative leaders, while recognizing that s/he must enable the leader of this process to provide the expertise and direction to all stakeholders in the development of all levels of the Self-Study. A lead individual (often known as the accreditation liaison officer) with the requisite experience and a communication relationship with the regional accreditation body's vice president [assigned to the institution] must be held accountable for the successful orchestration of this process. While faculty and staff, as well as academic and administrative leaders, are essential to the working groups to develop and document the Self-Study Report, leadership of the Self-Study process is not work for new faculty and/or those faculty who have not been through a reaffirmation of accreditation cycle.
The chancellor and/or president should be careful in assembling working groups of individuals in tandem with the provost/vice president and accreditation liaison officer (if these two are different people) and enable them to lead the process. This type of respect for the experience and knowledge of the accreditation liaison officer is mandatory if the steps towards reaffirmation of accreditation are substantive and organized according to the guidelines of the accreditation body. In communicating clearly and informing stakeholders of their essentiality in the Self-Study process towards reaffirmation of accreditation, the chancellor and/or president will create the necessary atmosphere of respect for leadership as well as convey the importance of leadership's role in respecting the work of all levels of faculty and staff input in the process.
In short, all are and must be involved in the process of reaccreditation for an institution of higher learning to evolve every required cycle in the arenas of successful teaching, learning, service, related research and scholarship, and fiscal accountability. What follows is a short listing of the essential players in this process with my acknowledgment of institutional structures differing from one institution to the other.
With whom should the process of reaffirmation of accreditation begin in laying the foundational framework for the Self-Study Report for institutions of higher education?
The Chief Executive Officer (President and/or Chancellor)
Provost/Vice President of Academic Affairs (Chief Academic Officer)
Accreditation Liaison Officer (often the Provost/Vice President of Academic Affairs)
Vice President and/or Director of Assessment
Vice President and/or Director of Institutional Research
Vice President and/or Director of Institutional Planning
Vice President of Student Affairs
Vice President and/or Chief Financial Officer
Board of Trustees
How does this process trickle down and across the institution once the foundational framework has been developed for reaffirmation of accreditation?
Academic Deans
Department Chairs
Directors (Academic, Academic Support, Finance, Facilities)
University Registrar
University Compliance Officer
Admissions Director
Student Affairs Deans and Mid-level Student Affairs Personnel
Faculty Governance (Senate and/or Assembly)
Staff Association(s)
Union Leadership (for unionized environments)
Student Government Association/Student Body-at-Large
How does the accreditation liaison work with leadership to make sure that everyone, in both the internal and external communities, are well-informed of the steps towards the Self-Study Report and Site Visit?
Institutional Website
Town Hall Meetings
Community Organization Forums
News Media (Print, Television, Radio)
Social media
The reaffirmation of accreditation process should be a period wherein an institution actually "self-studies" its successes and challenges towards continuous improvement. It should not be a period defined by scrambling to the finish line to submit the Self-Study Report and waiting anxiously for the Site Review Team to visit the campus. Instead, this is a definitive period in the life of the institution for the chief executive officer to recognize the need for experienced leadership to shape and guide the process while ensuring inclusivity, transparency, and respect for all stakeholders in the reaffirmation process, which is the lifeline for institutions committed to providing high quality educational programs and ensuring student access to federal financial aid funding.