by Robert A. Scott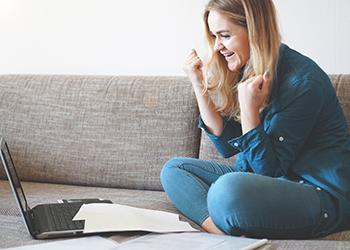 Natali Brillianata/Shutterstock
The "Varsity Blues" scandal has shone a light on parents paying an agent to bribe coaches to smooth the path for their children's acceptance to colleges with selective admissions policies. It also has prompted new discussions about several aspects of college admissions, including the role of alumni relations known as "legacies", athletic recruiting, donors seeking favored treatment, and efforts to ensure the diversity of the entering class at prestigious colleges.
There is no excuse for bribery and the fraudulent representation of talents, accomplishments, and experiences in terms of academic or other credentials. These actions, including the misrepresentation of the necessity for special needs accommodations, violate legal and moral standards and should be punished to the fullest extent of the law.
The other issues are more complicated. When I started at Adelphi, I actually said out loud that I longed for the day when ten to fifteen percent of the entering class would be the children or grandchildren of Adelphi graduates. My idea was not to compromise academic standards, but to seek a goal that would represent a sign of pride by alumni. I did not want to disadvantage some in order to build a sense of self. I still think this is an important indicator of alumni feelings towards alma mater. Unfortunately, legacy admissions are newsworthy because some colleges quietly lower standards for the children of select alumni.
When I was at Cornell University, I was responsible for admissions to the College of Arts and Sciences. I remember a call from a member of the football staff pleading for the admission of a talented prospect. He said, "Dr. Scott, my job is on the line every Saturday. I need this player." I replied that the candidate would be considered by the Admissions Committee, and it would apply the protocols used for all applicants. We wanted students who could succeed — even with extra help — and who would contribute to campus life. Grades and test scores were important but other achievements counted too, including athletic prowess.
However, I know that some colleges and universities admit students not for what the institution can do for them, but what the "student-athlete" can do for the university in terms of wins and news stories. A quick look at the graduation rates of football and basketball players at some institutions reveals that academics are not the top priority.
I also remember having the task of telling a loyal and consistent alumni donor that his daughter was not admitted. That was a difficult call, but we thought it would be best for the student to gain greater academic strength before being admitted to a highly competitive environment. I remember saying that good grades in selected courses at a community college would put her in a stronger position if she applied again. I do not recall ever being influenced by the senior administration or the development staff to admit a student we did not think could succeed. Nevertheless, the correlation between named gifts by parents and selected admissions decisions at many well-known institutions is too high to ignore.
Occasionally someone on or off campus would challenge my assertion about academic readiness by noting the opportunity program for students from under-resourced high schools. "What about them?" they would ask. Yes, these were students that did not have outstanding grades in Advanced Placement courses and generally had lower than average SAT scores. But they had overcome the obstacles of educational and financial disadvantage and showed signs of leadership and an eagerness to learn. We took gambles on some who were not competitive in the traditional way, but we provided summer tutorials and extra advising. In most cases, our faith was rewarded, and students went on to graduate from school and obtain good jobs.
Recently, a friend told me that her grandson and some of his fellow male classmates at a highly-regarded secondary school in an affluent community were denied admission to their top college choices because of "anti-white" bias. When I asked how she knew this, she said that this is what the college advisor had told students and parents. If this is true, and I have no reason to doubt it, it is a case of a school official failing to educate the students and families. It is also possible that colleges were not being transparent and consistent in their decisions and communications with guidance counselors who are often overworked with large caseloads.
Prestigious colleges such as Harvard, Yale, and Princeton have many more applicants than places and could fill their entering classes with students in the top 1% of grades and scores. Because they can admit such a small percentage of applicants, they want more than this. They want a diverse class in which students will learn from each other and grow because of the diversity of backgrounds and talents of the students included. Furthermore, society would not easily countenance an institution that benefits from public support through tax-exemption and tax-deductible donations and yet admitted only those from elite backgrounds.
Such programs and efforts to achieve an entering class that is financially and culturally diverse is under attack again. The US Supreme Court may soon hear a case alleging that Harvard University treated Asian-American students unfairly in admissions considerations. The plaintiffs in the case are represented by a law firm that has a history of alleging that Affirmative Action programs discriminate against White students. Some state that the case is a "back door" attempt to get courts to rule against efforts to diversify college campuses.
Of course, some colleges take a different path. They put high value on boosting the average SAT and ACT scores of entering students in order to move up in the US News and other rankings. I remember a discussion at Ramapo College when I asked the president of the Student Government Association if his brother had applied for admission. He replied by telling me that his brother applied to another New Jersey college for admission and a scholarship. He then said that if his brother could raise his Verbal SAT score by 50 points, he would receive a $2,500 scholarship instead of a $1,500 award. Fifty points is just over one standard deviation, hardly a significant difference. However, it is important if average scores are valued and the goal is to improve a ranking.
As with many aspects of American society, college admission has become a matter of prestige instead of "best fit" for a student's abilities and interests. Prestige is not synonymous with excellence, and often an institution's prestige is based more on the difficulty with getting in, or the reputation of the graduate schools and research, than with the educational benefits an undergraduate student can gain. Sure, graduates of prestigious schools often find doors opened to them due to the networks they have entered, but so do others, and once inside that door, it is job performance, not college pedigree, that counts.