by Dr. Shay L. Butler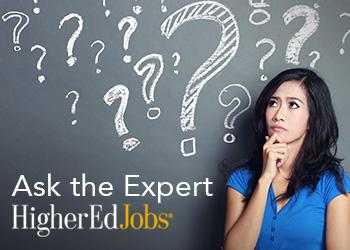 Odua Images/Shutterstock
"Ask the Expert" is your chance to get advice and insight from experts on specific questions you have about searching for a job, interviewing, dealing with problems in the workplace, and advancing your career. Our current featured expert is Dr. Shai L. Butler, who can share insight on how to climb the ladder, overcome stereotypes, and succeed in higher education as a woman. Stay tuned to Facebook, Twitterand LinkedIn for our next featured expert and a chance to submit your questions.
Question: I'm currently an academic advisor but want to eventually move into a leadership position. What associations/organizations would you recommend? And any advice on maneuvering into leadership positions?
Answer from Dr. Shai L. Butler, VP for Student Success & Engagement and Chief Diversity Officer: Thanks for reaching out — I love your drive!
First things first, do you have a mentor or a sponsor? A woman or person at work or outside of work but in the field who can give you expert advice. That would be the first place to start, get a mentor. A sponsor is that person that you will connect with to build relationships that will ultimately open the door for advancement. Start with the mentor, and they can guide you about getting a sponsor.
Networking is important so you are right to seek out professional associations. You don't mention if the plan is to move up on Academic Affairs, continue in a student service role, etc. Great networking happens at national and regional conferences of the professional associations. The professional association for Academic Advisors is NACADA and it just so happens that they have an Emerging Leaders Program that you should begin to position yourself for since it aligns with your current role and possible future aspirations.
I would also encourage you to attend conferences hosted by the American Association of Colleges & Universities, NASPA, and CSPA. These are all conferences that I have seen young professionals attending for professional development and networking purposes. There are affinity groups associated with most of these organizations which make them feel smaller and more intimate. NASPA's affinity groups also hold webinars, another great way to build connections. I also recommend getting connected by expanding your network and joining your state's American Council on Education Women's Network where you will find plenty of women willing to connect and encourage you in your career aspirations!