by Daniel B. Griffith, JD, SPHR, SHRM-SCP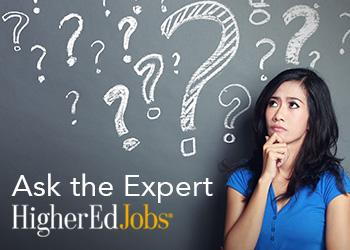 Odua Images/Shutterstock
"Ask the Expert" is your chance to get advice and insight from experts on specific questions you have about searching for a job, interviewing, dealing with problems in the workplace, and advancing your career. Featured experts range from HR professionals who specialize in conflict management and bullying to job search experts who can share insight on how to secure interviews and impress search committees. Readers are encouraged to submit questions for our experts on social media or by email for a chance to have them answered. Stay tuned to Facebook, Twitterand LinkedIn for our next featured expert and a chance to submit your questions.
Question: You once wrote about ending the perpetuation of stigma. Can you elaborate on how to discern a stigma from an issue that truly warrants attention? What if something is truly affecting a colleague's performance? Should we keep silent? What can we do about the issue, and when?
Answer from Daniel B. Griffith, JD, SPHR, SHRM-SCP (specializes in conflict management, mediation, diversity and inclusion policies, and facilitating difficult conversations in the workplace): My article about the perpetuation of stigma focuses on negative assertions made about an individual to which others give credence without context, challenge, or substantiation. Two examples from the article are pertinent to this question. In the first, a search committee member comments that James, an internal job candidate, doesn't get along with his supervisor. If no one offers clear information about James' performance, whether good or bad, the committee may form a stigma about James, tainting his record as a viable job candidate.
In the second example, your boss comments that two new team members transferring from another department have "significant performance issues" that you as their supervisor will need to address. There is no documentation to support this claim. You may already have formed a negative impression of the two new team members based on this comment. If you choose to believe your boss and not form your own judgments, you are perpetuating a stigma from which these employees may not recover.
Situations like these may have underlying truths about the targeted employees' performance that warrant consideration. Should we keep silent about such issues? Perhaps not, but neither should we be silent when off-handed comments are made which could lead to decisions adversely affecting the targeted employees.
We create an entirely different context when we either check our own comments or check the comments of others that are potentially stigmatizing. Had the search committee member not simply offered a hearsay comment but added, "but I don't have sufficient information to know if that is true," she would be offering a check to signal she is not prepared to accept this information without further exploration. . Similarly, if your boss expressed concern about two new team members, but reinforced the need for you to work closely with them to observe their performance and provide them every opportunity for success, he is creating a context of support and positive belief rather than delivering a stigmatizing career death sentence.
In short, legitimate expressions about employee performance, offered with the intent to be supportive and to back up assertions with fair observation and facts, provide context and relevance and may warrant further consideration. We should discount off-handed assertions stated as though they are true and offered without challenge, context, or substantiation. We must watch both our and others' assertions to guard against their potentially stigmatizing effects.