by Daniel B. Griffith, JD, SPHR, SHRM-SCP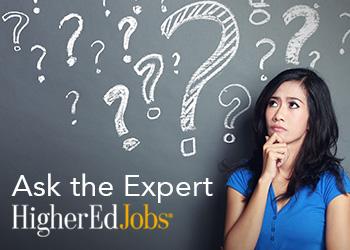 Odua Images/Shutterstock
"Ask the Expert" is your chance to get advice and insight from experts on specific questions you have about searching for a job, interviewing, dealing with problems in the workplace, and advancing your career. Featured experts range from HR professionals who specialize in conflict management and bullying to job search experts who can share insight on how to secure interviews and impress search committees. Readers are encouraged to submit questions for our experts on social media or by email for a chance to have them answered. Stay tuned to Facebook, Twitterand LinkedIn for our next featured expert and a chance to submit your questions.
Question: What are some strategies that an entry-level and/or new-to-the-institution employee can utilize to foster a positive work environment and prevent conflicts before they happen?
Answer from Daniel B. Griffith, JD, SPHR, SHRM-SCP (specializes in conflict management, mediation, diversity and inclusion policies, and facilitating difficult conversations in the workplace): You can start with assessing your own predilection for fostering a positive work environment, based on past work experiences. Progressive employers are active in developing and implementing strategies for engaging employees as partners in creating a positive work environment, supporting productive team interactions, modeling professionalism, and embracing organizational diversity efforts. Have you been such a partner with employers in the past? What would former supervisors and team members say? If so, do more of the same for your new employer. Be a leader.
Latch on to your supervisor and positive, engaged team members and quickly learn job, work and team expectations, particularly with respect to how team members communicate, manage workflow and projects, and handle disagreements. You may have your own ideas, which is great, but first demonstrate a willingness to understand and adapt to team, workplace and organizational expectations. No one wants new team members to simply jump in and make suggestions before first learning the ropes. Become a team player and establish your credibility.
Seek to understand your and others' communication styles and approaches to responding to conflict. Many conflicts could be avoided if individuals did not expect others to always accommodate their way of communicating and handling conflict. Find ways to adapt your approaches to others' communication styles, be flexible and understanding with others who communicate differently, and have room for humility and forgiveness when others say and do things that are insensitive, hurtful, or simply ignorant. If you can't always expect others to behave this way, be the first to model it in yourself so that they might follow your lead.
Finally, have a mindset of collaboration and an ear for listening. Approach every situation with a belief that achieving a collaborative, synergistic result is possible. This won't always happen, of course, and you will have to learn when to give in to others' expectations and when to hold your ground to insist on a specific outcome. But you should always seek to find ways to work with others that will be mutually beneficial. Being a good listener helps. Show empathy and that you understand others' perspectives, even if you disagree. The more you demonstrate this understanding and attempt to find common ground, the more others will seek to meet you at least halfway.