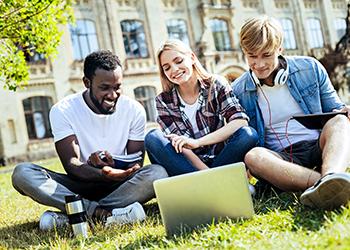 YAKOBCHUK VIACHESLAV/Shutterstock
A 2019 report by the College and University Professional Association for Human Resources (CUPA-HR) examines the impact of the economic recession on both student enrollment and faculty composition. The report, Impact of the Economic Recession on Student Enrollment and Faculty Composition in US Higher Education: 2003-2018examines the ways in which colleges and universities have faced challenges since the 2008 recession by comparing trends in enrollment and hiring from 2003 to 2018.
The researchers found that there was a spike in student enrollment during the economic downturn, followed by a decrease in enrollment after the recession for all programs except doctoral institutions. This finding supports previous research that individuals are more likely to attend college during an economic recession — when college is more affordable and job opportunities are scarce.
The researchers posited that colleges and universities may respond to economic difficulties by freezing hiring or by hiring more part-time faculty members rather than full-time faculty members. The data shows that public institutions did decrease the faculty they retained in proportion to their student population, but private institutions maintained their existing faculty-student ratios. At the same time, baccalaureate institutions maintained a consistently low percentage of part-time faculty. Master's programs saw a higher percentage of part-time faculty, but this shift began prior to 2008 so was likely not due to recession budget cuts.
The recession had the largest impact on newer faculty members attempting to enter the field. After the recession, there was a sizable decline in new hires of assistant professors. This decline continued until 2016 at master's and doctoral institutions. Baccalaureate institutions maintained a steady rate of hiring over this same time period.
The recession did not impact all disciplines equally. Faculty members in the health professions, engineering, and business saw the most hiring growth from 2004 to 2018 while foreign languages, literature, and social sciences faculty experienced the largest decreases in hiring.
Economic downturns, budget cuts, and shifts in enrollment could all occur again in the future. The authors of this report hoped their findings could help leaders in higher education plan for economic challenges and aid in recovery planning. For the full report and other research publications, visit the CUPA-HR website.