by Robert A. Scott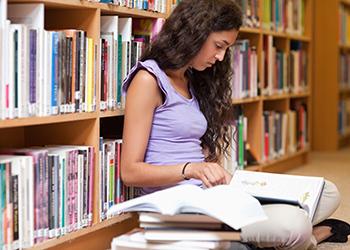 wavebreakmedia/Shutterstock
College tuition is in the news, and no wonder. On average, tuition has increased 100 percent since 2001, even after accounting for inflation. In recent years, the rate of increase in tuition and fees has slowed, but the lag in aid funding has resulted in students paying more anyway. This is because a major source of campus financial aid is from discounting tuition, something colleges know they need to control. Furthermore, a discount "scholarship" in the first year is usually not increased in subsequent years as tuition is increased, unless the student is successful in appealing the amount.
The increases have occurred at both public and private institutions. Average tuition at two-year public colleges is $3,660; at public four-year universities, it is $10,230; and at private institutions, it is $35,830. Room, board, books, other supplies, and travel are separate expenses.
The reasons for these increases, and why they are often greater than the rate of inflation, are several and complex. For public institutions, the major reason cited is the reduction in state support. Funding in 2017 was $7 billion lower than the 2008 level.
Other reasons for raising tuition include the increases in campus-based financial aid through the discounting of tuition because endowment income is not sufficient to provide the funds needed. Additional reasons include campus costs such as health care premiums, construction, and renovation to keep campuses competitive, and advertising and marketing for recruiting applicants and convincing students to matriculate.
Still more reasons for raising tuition include the increase in staff for student services in order to strengthen efforts to improve the retention of students to graduation and prepare them for post-graduation opportunities. Numerous state, federal, and accreditation reports also require specialized staff for keeping colleges compliant. These efforts all contribute to college costs and pricing.
One way to appreciate the cost structure of American higher education is to compare it to universities in other countries. US institutions spend more on student housing, student clubs and organizations, and student wellness services than elsewhere. In many other countries, there is a public commitment to support higher education through taxation. Most of these universities are in cities, not spread among small cities and towns in suburban or rural settings as in the US, and students go to universities near where they live. The extra costs of providing American higher education are passed on to students as part of the price of tuition, fees, and other charges.
In response to concerns about the price of tuition, some political leaders and foundations have proposed initiatives for free tuition. One report stated that 80 percent of Americans think the government should make college tuition-free. Numerous governors have cited "free tuition" as a goal for their states. While this idea seems radical now, it wasn't always so. The California university system was tuition-free until the 1960s. In fact, most state colleges and universities were tuition-free until the 1960s, when the demand for higher education by the public outpaced the political will to fund such subsidies.
"Free tuition" is a worthy ideal, but any program providing it must ensure that it fully benefits those who need it most — talented students from low-income families. Most state tuition subsidies, since they are based on admissions criteria that are influenced by family socio-economic status, seem to benefit those who need it least.
Some proposals to control the cost of college are intended to provide prospective students and their families with information about college prices, net cost to families, and student debt, as well as job prospects and the average salary of graduates. These proposals include the College Scorecard program of the US Department of Education. The idea is to educate students and their families about the prices charged, the opportunities for scholarships, and the average monthly payment of graduates for their student loans in order to help them make decisions about which college they can afford.
Families can learn about colleges' costs and student success by using the federal "College Scorecard" website and comparing institutions' average annual costs and graduation rates. For example, in my region, Hofstra's cost is $31,815 while its graduation rate is 62%. At nearly one-half the cost, St. Joseph College's charge is $16,976 while its graduation rate is the second highest in the region at 70%.
Still, other recommendations relate directly to the structural costs of colleges and universities that influence the price of tuition. These costs require scrutiny by boards of trustees and presidents as well as faculty senates and departments. For example, I visited a college where everyone was concerned with deficits, under-enrollment, local business anger over the late payment of bills, and warnings about the continuation of accreditation. However, the board was unaware that the unusually high number of credits required for graduation caused impediments for transfer students to graduate in four years. They even made it difficult for students to change majors and still graduate on time. This is an example of a structural problem that induces costs and is rarely addressed.
Another structural problem resulting in costs is the amount of teaching required of faculty and how the institution manages "released time" from teaching. The number of courses to be taught each semester, and the number of students to be taught, advised, and graded should be in alignment with the institution's mission. A college whose primary mission is teaching should require more teaching than a university with advanced research as a mission. Unfortunately, many institutions say they have a research mission, and concomitantly, approve low teaching schedules, even when they do not have the resources to claim as a research university. This is the result of "mission creep," when colleges aspire to climb a prestige ladder based on research image instead of focusing on being superlative at student learning and graduation.
A serious structural problem referred to earlier is that of creating scholarships by discounting tuition. This leads to an increase in the "sticker price" of tuition for all students in order to provide scholarship incentives to some. This results in a decrease in the net tuition available for basic services and quality enhancements. But the competition for students due to declining numbers of high school graduates compel many colleges to offer such scholarships, in some cases by discounting the price of tuition by up to 60 percent.
Some have recommended that since colleges "discount" tuition in order to make themselves more affordable, they should just reduce tuition by that amount for all students. Other suggestions are that tuition be held constant for four years at the amount charged in the first year. Another idea is to charge differential tuition based on the core costs of the academic major and its earning potential. Still, others suggest that tuition be held constant for four years if the family pays the four-year amount in year one. Each of these ideas has been tried and found wanting; they do not deal with the core structural issues of curriculum and teaching time.
The benefits of higher education are known. One of the reasons many states and private donors have supported free tuition is that we as a country need more citizens with advanced education. The correlations between college completion and employment, income, health, civic participation, and optimism are high. We know the benefits and must find ways to make college affordable to more people by creating more scholarships, making changes in the college cost structure, and finding ways to reduce tuition and total costs.
Those responsible for addressing these issues include boards of trustees who must monitor the alignment of mission, goals, resource allocation, and results and campus presidents who are charged with executing the strategies necessary to achieve the goals. They also include faculty members who, under the system of shared governance, are charged with establishing curricula and requirements consistent with the approved mission and goals. Also, they include state and federal legislatures that have the duty to fund financial aid and institutions of higher education on behalf of the public and in fulfillment of commonly held goals for community and economic development.
Finally, the public needs to understand the benefits of a higher education, how their representatives are supporting it, and the various ways of finding affordable alternatives for attaining it.