by Gerald B. Kauvar, Stephen Joel Trachtenberg, and Dr. E. Gordon Gee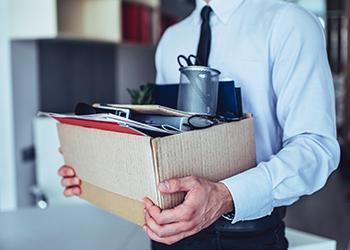 4 PM Production/Shutterstock
"I love you, you're perfect, now change:" a long-running and charming Broadway show. Or the story of leaders in higher education who accomplished what was expected of them, what was necessary for organizational survival, and what they thought was right, and who were then derailed.
Presidencies are more at risk in today's environment where fake news is more often repeated than the genuine article and where the Russians stoke fires at the University of Missouri, not to mention federal and state elections. Presidents labor in an environment where instant answers are expected and demanded, and where any failure to provide those answers is seen as an evasion of responsibility or a refusal to pass judgment no matter how fresh or complex the situation.
Fraught issues abound: Title IX and the first amendment are volatile by nature. Presidents defend the right to free speech and the validity of hurt feelings and harm caused by hate speech. Victims and accusers both have rights to an impartial and thorough investigation of claims and dissemination of adjudicated results. For many such problems, there are many good solutions and many more poor ones. In those few cases where there is a single right answer, it is rarely overlooked or rejected. Although the majority of Supreme Court decisions are unanimous, that's not common when the cases involve so-called hot-button issues. Intelligent people can disagree in good faith and for good reasons.
Several of the presidents who contributed to our book on Leading Colleges and Universities were forced out of their jobs, derailed, although their job performance had been praised and their escutcheons untarnished. Tough decisions made in hard times — program closings, shrinking financial resources, layoffs — are demanded and then reviled. Legislatures cut budgets while demanding better performance.
Clark Kerr claimed that he departed as president of the University of California in the same manner that he was selected for it: he was "fired with enthusiasm."
The Wright Flyer wasn't the brothers' first attempt at an aircraft. And the light bulb was invented only after much trial and error. Some failures can be predicted, yet there are experimental trials that have to be stopped quickly because adverse effects outweigh the benefits. Yogi Berra is said to have uttered that "it's hard to make predictions, especially about the future."
Are there mistakes that are so fraught with consequences that terminating the individual who made the mistake is the right thing to do? Sure. But those mistakes tend to be attributable to character rather than intelligence — lying, cheating, self-aggrandizing expenditures, failure to understand and figure out how to work with an institution's culture. Failure to ask the right questions when allegations of misbehavior came to their attention has derailed at least two recent presidencies.
"No more mistakes and you're fired." Various business leaders recognize the value of trying and failing. The 3M Company famously brought one product to market for every ten in development. The successes more than paid for the failures. It is possible to learn from failed attempts, from experiments that didn't work the way the experimenters thought they would. Many home run sluggers strike out a lot.
Was it foreseeable that the Edsel would fail to attract a sufficient number of buyers? Maybe. That automobile incorporated many features we demand today like self-adjusting brakes, warning lights, automatic lubrication, and seat belts. Was it foreseeable that the Rambler, developed to satisfy American consumers' demands for smaller vehicles, shouldn't have had as powerful and gas-guzzling an engine? Probably. New Coke? But a lot of smart people and successful organizations thought they had created winners.
Overseeing a university is like serving as mayor of a town: constituencies of all sizes and political stripes abound. The winds on campus might blow rational, emotional, pragmatic, civil, contentious, frivolous, righteous, or spiteful — at any given time, in any combination of the above.
Along with procedural matters like issuing correct admission letters to prospective freshmen, announcement of next year's tuition, wrangling over the institution's budget, introducing the new staff hires, or newly tenured faculty, choosing a commencement speaker, at least once per semester there likely is to be a serious uncontrolled event. Perhaps a natural or manmade disaster — flood, tornado, or hurricane will come up the coast; the unfortunate death or serious injury of a campus member occurs on- or off-campus; a visiting speaker will raise the hackles of someone or some group; all can easily cause the passions of a campus to ignite.
Presidential decisions are most often made in consultation with more than one group of stakeholders and advisors. Where once the preliminary discussions leading up to a decision were private, now one must presume the media will learn everything. And once a decision is reached, it is certain that someone or some group will be left out or slighted; There's more good to do than resources to apply. Wise policies are no better than their implementation.
Increasingly, trustees and other stakeholders are unable to overlook a leader's first slip-up. Perfection must come early and often. One must be strong and humble at the same time. Courage under fire translates too often to termination.
Presidents, like coaches, tend to get fired quickly after a losing season (or even a disappointing season) regardless of the string of winning seasons they had overseen. Fired coaches often get jobs at similar or better institutions: not so with many derailed presidents who had been successful, like some who provided contributions to our books on "Derailed Presidencies" and "Leading Colleges and Universities." Their candid insights and advice are as worthy of attention as are those of who were not derailed, or whose boards were wiser and more mature, or which recalled Hamlet's words:
"Use every man after his desert, and who should 'scape whipping? Use them after your own honor and dignity."