by Gerald B. Kauvar, Stephen Joel Trachtenberg, and Dr. E. Gordon Gee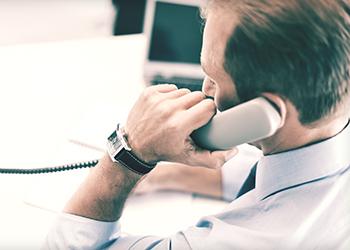 Syda Productions/Shutterstock
Congratulations on your first official day in office as president. Of course, you've been on campus several times meeting with members of the governing board, the key line officers and faculty leaders, the head of the alumni organization, and perhaps a few student leaders as well.
You've probably thought about a set of key objectives for your tenure as the person behind the sign made famous by Harry Truman: the buck stops here.1 But, as you know, in many cases a decision is only a prediction. You're not the action officer: you will be relying on others to implement your wishes. No doubt you'll keep in mind that someone signs your paycheck — most likely the chairperson of your governing board. You've figured out who your allies are likely to be, who is likely to balk, who will remain silent in public discussions but praise you when you are together (a very common but dangerous type), and who can be persuaded to work hard to implement a decision they argued against.
Doubtless you have discussed with your board and others the strengths and weaknesses of members of the senior staff, and made some tentative decisions about whether to ask for blanket, undated resignations or targeted positions where you believe new blood is needed. In our book, "Leading Change in Colleges and Universities," you'll find essays by presidents who said they acted too quickly — others who wrote they waited too long. There's no recipe; you'll be relying on your judgment, experience, and instinct. You will already have found advisors you believe you can trust on campus and among professional colleagues — perhaps other presidents — with whom you have worked. And surely you have discussed with the board and other key members of the campus community their views of what must be changed and what should be changed — and maybe what should not or cannot be changed. Well begun is half done.
Now about those 25 calls.
Here are some to put on your list. Talk to and set up a lunch date with the mayor and the local chief of police. Likewise with the fire chief, the CEO of the local hospital, the editor of the local newspaper and the head of the local radio station, the leaders of the churches, mosques, and synagogues in town, the town's emergency manager, the heads of local transportation entities, the power company's chief executive, and the head of the neighborhood association. Arrange to meet with members of the city council, the local school superintendent, the state's higher education overseers, the chief education officer in the governor's office, a judge or two, the attorney general, and the town gadfly. If there are a couple of key industry or business leaders, make sure you get to know them as well. Invite them all to your inaugural event as your guests, too.
Now imagine. It's the middle of the night and you're awakened by a phone call that there's a fire in a laboratory on campus. Or a severe storm threatens. Or a member of the faculty or staff, or a student has been injured or arrested, or a hostage has been taken, a bomb threat has been received, a melee has broken out in front of a residence hall, the local paper is printing a story about how the institution has been accused of a breach of public trust, or a parent is desperate to contact a student about family tragedy — you can't even imagine the range of what appears to be emergencies.
But since you spent a lot your first day introducing yourself to some key players off campus and have had lunch with most of them already, when you call them because you need their help you're likely to get it. You will because you established a relationship with them; they'll respect you and your judgment.
There are emergencies you will have rehearsed for. There's some useful advice in "Leading Colleges and Universities" from people who have been through campus shootings and weather emergencies. You and your public safety team will have drilled their responses to various scenarios, your teams will have assembled and know what to do and what not to do. They'll look to you for leadership because no matter how much you've rehearsed there's at least one wild-card in every emergency.
Among those on campus you may not have spent enough time with is the institution's general counsel. Your relationship with that person is perhaps the key to anticipating and solving problems and creating new ventures in every part of the enterprise. A good general counsel will help you find ways to do what needs to be done; a poor general counsel will be overly risk adverse.2
Finally, after that first hectic day, think about what your priorities will be. You will have absorbed a boatload of advice and a raft of opinions. Talk to your spouse or significant other; talk to your best friend too. Think about how you will spend most of your time and energy. Are you primarily a decider, an educator, an innovator, a fund-raiser? How will you carve out time to recharge your batteries, perhaps remembering the words of a character in a novel by Mario Vargas Llosa that "life is a sh*tstorm in which art is our only umbrella."
Your days' weather patterns won't all be sh*tstorms, but they will be hectic, diverse, challenging, interesting, and mixed with delight, humor, and occasional grace.
Enjoy.