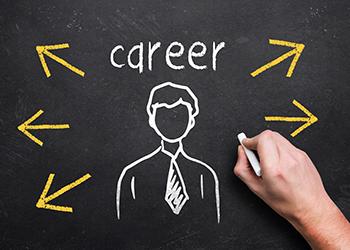 fotogestoeber/Shutterstock
Repotting is the career philosophy that professionals, after reaching a certain level of achievement, should change occupations every 10 years to stay relevant, engaged, and innovative. In 1963, John Gardner introduced the idea in his book Self-Renewal, before former Stanford Graduate School of Business Dean. Ernie Arbuckle instilled the practice upon colleagues and students.
In higher education, especially for professors on the tenure track, repotting may not be a logical career strategy. However, for professionals looking to enter academia or incumbents looking to reinvent themselves, college campuses provide fertile ground to bring their careers into bloom.
If uprooting from your current institution is not an option, higher ed professionals can repot to other roles on campus, serve on a committee, lead a short-term, study-abroad program, advise a student organization, or simply change your routine, whether that's switching up your commute to campus, eating at a different dining hall, or taking a walk through the student union once or twice a week.
Influenced by Arbuckle, Stanford GSB graduate John Donahoe believed in repotting in his own career, but also when he was president and CEO of eBay. He had employees switch cubicles periodically so they can break patterns and relate to different coworkers.
This type of repotting without leaving the garden can also be categorized as "elastic thinking," which, according to author, physicist, and screenwriter Leonard Mlodinow, can be accomplished by "carving out time for daydreaming, talking to strangers who are not in your usual social circles, absorbing art out of your comfort zone, and listening to ideas or concepts that you actively disagree with before considering the arguments of the supporters of those ideas and what motivated them."
College campuses are flush with events and opportunities to meet strangers, consume art, and listen to people with different worldviews. As a higher education professional, if you're not taking advantage of this you're, as the social-media parlance goes, "doing it wrong."
But what if there's an inner voice telling you to change your job — or make a career jump? Greg Lewis released a book earlier this year, "When to Jump: If The Job You Have Isn't The Life You Want," that included advice and testimonials from a variety of professionals, including at least two who made a jump to higher education. .
For example, lawyer-turned-pastor-turned-professor Bruce Hubers wrote, "I'm a law school professor today, and feel the enormous sense of fulfillment that comes along with doing not only what I want to do and what I set out to do, but in some respects, what I feel I'm called to do. The mix of intellectual challenge and personal relationships that I have with my students is exactly what I am best suited for."
A common thread through everyone's jump stories is abandoning, at least temporarily, career stability, financial security, and general logic to pursue a feeling. Especially for higher education professionals, making emotional decisions and relying on the unknown goes against our nature and pedagogy.
While Lewis offers no secret playbook, he explored key components — financial planning, pre-jump practice, safety-net sewing — to help professionals bring perspective to their circumstances, avoid reckless decisions, and make a successful jump.
Pete Mockaitis, career coach and host of the How to Be Awesome at Your Job Podcast, offers several resources to help people make career decisions, including his recently launched online course, Do I Stay Or Go? But even he recognizes the importance of using "heart data," or going with your gut.
A favorite practice, one that he recommends only after a thorough evaluation, is flipping a coin.
"You decide, 'OK, heads, I'm staying; tails, I'm leaving,'" Mockaitis said. "You flip the coin, you turn it over and here's a trick: rather than look at it, see which one you are hoping for it to be. That tells you something."