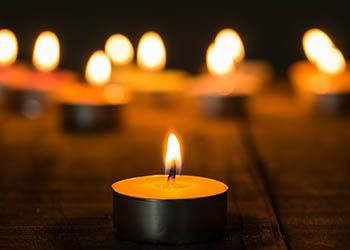 Kris Tan/Shutterstock
It will eventually happen.
The good news is that on the whole, college students are healthier and safer than the general population — even than the subset of the population who are non-students of similar age. A 2011 study by James Turner and Adrienne Keller at the University of Virginia indicated that mortality among American college students is at a much lower rate than among 18- to 24-year-old non-students and that colleges provide especially protective environments and do a good job on health education.
But in the pilot for their study, the researchers found that the four-year colleges they studied experienced around 21 student deaths per 100,000 students in a single academic year, an average of 1.6 tragedies per campus. Among a population of over 20 million students in American institutions of higher education, that works out to over 4,000 deaths per year nationwide.
The untimely death of any young person is a tragedy unlike any other. But on a college campus where most activities are pursued in the interest of preparing students for lives of achievement and significance, a student death has an especially jarring impact. Students live in settings in which their friends and mentors can number in the hundreds and the loss can impact an entire campus.
Other campus crises and emergencies are typically handled by an institution-wide response team, one that is often headed by a professional whose full-time job is emergency preparedness. But response to a student death frequently falls entirely to staff in a college's Student Affairs division. Those who are in a position to address it are well-served to have clear, written protocols for responding to a student tragedy before the tragedy occurs so that their actions are not devised haphazardly in the emotion of the moment. If you are, or aspire to be, in a campus position to which this duty may fall, the following protocol of steps and policies may help prepare you for the most difficult duty of your professional career.
Notify others about the tragedy
Most institutional notifications of a student death will come from your campus police or Public Safety office. They will be in the best position to notify the Sheriff's Office in the student's home county. Sheriffs typically have a task force that may include a chaplain, which is trained to visit the home of a deceased person and inform their family. Utilizing their expertise is a better option than subjecting the family to a telephone call from a stranger.
Contact the family
After several hours have passed to allow family members to handle the initial shock, call them to assess their wishes, offer assistance and your contact information, and notify them that you will personally provide one-stop resolution of all their campus and local area needs. Follow up your phone call with a sympathy card in which you tape one of your business cards — they may not have taken down your name and contact information over the phone. Provide them support for a campus and/or hospital family visit. Determine if they will need local accommodations, food, and access to a residence hall room. Plan to meet and accompany them on their visits.
Notify the student's instructors and advisors
Make sure to inform all relevant staff and faculty. When the student is no longer attending class, you don't want their instructors or advisors calling their cell phone or e-mailing them to ask why they're absent.
Stop routine business actions
Look up and record the student's database information (home address, phone number, e-mail address, etc.), then have that information taken offline. Notify campus offices including the registrar, enrollment management, advising center, ID card office, financial aid, student accounts, housing, campus library, dean of the student's major school, public safety, and campus bookstore to stop financial aid, cancel class registrations, process refunds (on the same day), forgive overdue library books and parking tickets, and stop mailings about routine business.
Arrange counselling
Have staff members in the division check on organizational memberships and monitor social media to determine the student's affiliations and friendship groups. Work with the counseling staff to create expedited access to counselors for members of the campus community who are having difficulty coping with the tragedy. Provide special outreach to the student's roommate(s).
Notify the campus
E-mail the student body, faculty, and staff to break the news; indicate that you'll send a follow-up e-mail once details of visitations and memorial services are available. Use discretion and the family's wishes before indicating the cause or details of the death. Notify the campus about the availability of counseling services
Brief the campus communications office
Provide communications staff with information with which to respond to possible media questions.
Send flowers and letters of condolences
The president's office will likely want to provide these and will need information about the funeral home and location of services in order to send flowers.
Arrange institutional commemoration if applicable
In many states and private school settings, a student in their last semester or year before graduation may qualify for a posthumous degree; If so, arrange with the registrar's office for the degree to be awarded. Georgia College & State University prepares a Certificate of Attendance for students who do not qualify for degree conferral. The certificate looks just like the school's regular diploma, but instead of stating that the student earned a particular degree, it states that the student attended the school from date X to date Y in pursuit of the degree. Many families are visibly moved when they are presented such a certificate.
Attend visitations and memorial services
Someone from the division should be selected as the official representative of the institution to attend a visitation or service. If it's possible to attend only one, the visitation gives the campus representative a time to meet face-to-face with the family, offer assistance, and present the Certificate of Attendance, if applicable. The representative should wear their institutional nametag and be sure to sign the guest register when attending. The college's admissions office should be notified if there are younger children in the family who may aspire to attend the institution in the future. When the admissions staff can indicate to the younger applicant years later that they remember the prospective student's older brother or sister, it can have a great healing impact on the family.
Campus memorial services
A service on the campus should not be automatic; it should only be planned if desired by the family and if there are a number of students committed to participate. The individual on your campus who plans and oversees advancement events can be a great resource for planning a service.
Identify and prepare for additional needs for international students
There are additional steps which should be considered if the deceased student is from abroad. Check with the campus International office to find out whether the family speaks English; if not, identify someone who can be their translator. Offer to arrange airport transfers and reserve hotel space. If there's to be a local funeral, be aware that the student's insurance company will likely select the least expensive local funeral home, which may not conduct a service until they're paid in full. Note that while a body cannot be shipped commercially unless embalmed, there may be cultural issues regarding the practice, depending upon the student's home region.
Even the most challenging of professional duties can become routine with repetition, but responding to the death of a student never does. You will never become immune to the shock and grief, and having to represent your institution in the midst of that pain is especially trying. But working on a college campus is, at its essence, serving in a helping profession. If you are the lead person in addressing a student death, you have a unique opportunity to serve and assist a family during the worst experience of their lives. Focusing on that opportunity to help can be a source of motivation for you to be a part of their healing process. And even in the midst of tragedy, that can be rewarding.