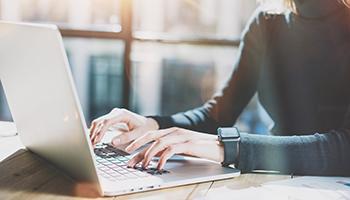 SFIO CRACHO/Shutterstock
The more open-ended an interview question is, the more candidates have opportunities to distinguish themselves. They check all the boxes, often literally through applicant tracking systems. They craft the perfect resume and cover letter. They have all the specific examples to effectively answer behavior-based or case-scenario interview questions.
But the seemingly easiest part of an application process, the open-ended interview questions like 'Why do you want this job?,' are often overlooked by candidates but critically evaluated by search committees.
Other "gimme" interview questions and prompts, like 'Tell me about yourself,' 'Why are you job hunting?,' and 'Anything else you'd like to tell us?,' allow candidates to finesse their story, leave an impression. , and reinforce their candidacy.
Here are a few ways to approach these "gimmes:"
Why do you want this job?
This question is more about the institution — THIS job — than you. The committee can tell from your resume or CV that you want to elevate to the tenure track or a manager-level position. If it's a lateral move, a career change, or a location preference, you may need to briefly tell your story later in the interview, but make no mistake, the committee cares most about the institution.
Instead of a narrative with you as the protagonist of your career story, describe how you are the perfect supporting character who will advance the institution's story. Emphasize how your unique combination of skills will help the institution meet its goals. Remember that all the candidates want this job. What will make the institution want you?
Tell me about yourself.
Don't waste everyone's time providing a summary of your resume. This invitation is often used by committees to get candidates to open up, but not to tell your life story.
If "yourself" is your career autobiography, your response should provide only as much information as the synopsis on the book's back cover. (Bonus points if you have a memorable, punchy subtitle that sums up your career, like a LinkedIn summary.)
If you don't know where to start, Kathryn Minshew, the CEO and co-founder of the career development website, The Muse, has an approach she calls the "Present-Past-Future formula." Start with the present: your current job or situation. Then, segue to the past: the experiences you've had and the skills you gained at the previous position. Finally, finish with the future: why you are really excited for this particular opportunity.
Remember, it's about the job — you're pitching your candidacy, not your autobiography.
Why are you job hunting?
Project positivity and avoid the job seeker's lament: bad-mouthing current and former employers or blaming circumstance. You shouldn't be defensive or ashamed, and if you are it will come across in your response.
"The most important thing to remember is that you have nothing to apologize for," wrote Liz Ryan, author of Reinvention Roadmap, in a career advice column for Forbes. "The question is just a question. It's not an accusation unless you interpret it that way. Your answer will reflect your confidence in your own story."
Be honest but forward-thinking. No matter if you're unemployed or stuck in a bad job, you should approach your next job with confidence that you are pursuing your career goals, and not rebounding from a setback.
Anything else you'd like to tell us?
Take a swing if a committee tees up this gimme for you at the end of an interview. Don't exhale and say, "No, that's all," because you survived the interrogation.
Use this opportunity to clarify or reinforce a response from earlier in the interview, answer a question that you were prepared to answer but weren't asked, or make a final declaration for why you should be hired.
They are giving you the last word, so take it.