by James Martin and James E. Samels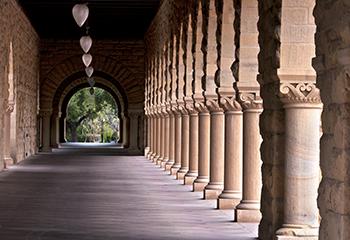 Michael Warwick/Shutterstock
In researching and advising on dozens of partnership, alliance, merger, and even closure transactions over the past 25 years, we have developed an original list of partnering criteria that serve as key indicators of long-term, collaborative success. Skillful management of these 15 factors helps to create communities that trust one another to greater degrees and that are willing to take greater risks for greater rewards.
1. Increased Assets
Most institutional partnerships offer the lure of "increased assets" through a potential doubling of institutional resources; however, as mentioned above, successful consolidations do not need to increase size. Rather, academic quality should be the primary driver.
2. Potential Net Profitability
When applying profitability as a criterion, it is wiser to remain conservative in forecasting than to allow enthusiasm or sentiment to overvalue the potential in one or more attractive partnership components.
3. Better Overall Competitiveness
We learned two decades ago in some of our earliest merger and strategic alliance projects that transforming competitors into collaborators can have a dramatic impact on the joint bottom line. Whether in a full merger or a simple dual-enrollment agreement, the longer partners let individual competitiveness hold back the work of institutional trust building, the less likely large gains will be achieved.
4. Harmonious Campus Cultures
Failing to manage carefully and transparently the mixing of student cultures can affect efforts in other areas. Thus alliance and merger planners will not leave working with student leadership groups until the final stages, as these individuals are full stakeholders although not always enfranchised as such.
5. Enriched Student Life
Successful partnerships and mergers can contribute to student diversity enrollments as well as to the expansion of co-curricular programming and student support services.
6. Enhanced Academic Reputation and Brand
Strategic partnerships provide a legitimate opportunity to identify and preserve the academic programs that shape the brand on both campuses, or, in the case of a narrower program-based affiliation not driven purely by growth goals, to identify the faculty, curricular, and marketing strengths. to be highlighted.
7. Strengthened Preexisting Institutional Partnerships
Many universities and colleges will already maintain multiple alliances with other institutions. Especially if a new partnership requires some form of exclusivity, the institution owes it to preexisting partners to assess its impact and implications.
8. Effect on Future Fundraising
The key issue that immediately emerges in the area of ​​fundraising is the decision to share prospect research and any privacy rules surrounding this decision. Each institution will need to clarify whether it has a privacy regulation regarding prospect research, and attorneys may be asked to advise on a common procedure going forward. Early candid discussions about the agendas of the two fundraising operations, if involved in partnership planning, will be advisable.
9. Mission Complementarity
Often in planning a partnership or alliance, similarity is confused with complementarity. Yet, in our experience, leaders who value creative differences, rather than sameness, between the two institutions have devised the strongest and most durable agreements. Partnering universities may not need or benefit from two full English departments or dental hygiene clinics. Complementarity instead allows for one partner to take the lead in areas such as instructional personnel and research and the other potentially to add strengths in fundraising and infrastructure. Planners may be encouraged in initial discussions by the existence of a similar set of departments and personnel at the other institution without realizing that the combined institution may not have the capacity or will to preserve all of its preexisting personnel and programs.
10. Impact on Primary Stakeholders
When the term consolidation is used, "right-sizing" sometimes accompanies it, with the implication that the future institution will be smaller and leaner. But consolidation, as noted above, may also describe a larger yet more efficient organization. So the focus in joining partners does not need to rise or fall on whether the eventual institution is larger or smaller; it should instead focus on the benefits to primary stakeholders in areas such as enhanced curricula, faculty professional development, and new instructional technologies.
11. New Market Penetration
A well-designed agreement will focus on building new models of market penetration rather than simply doubling recruitment strategies that may already be producing mixed results at both colleges.
12. Scaling of Operational Efficiencies
The Boston Consortium of Higher Education (TBC), discussed in chapter 13 of our book, has achieved exemplary scaling opportunities in its more than twenty Communities of Practice, which invite, as examples, human resources, payroll, or financial aid representatives from its fifteen member institutions to meet on a monthly basis and devise cost-saving plans for rapid implementation . TBC also convenes working groups in specialty areas such as internal auditors, career center directors, and risk managers.
13. Nonduplication of Program Offerings
Partnerships can provide unusual opportunities for faculty leaders to consider the revitalization, repackaging, or even elimination of aging, under enrolled majors. Faculty senate leaders can be invited to collaborate in the design of a more nimble structure for the college or university's academic organization.
14. Upgraded Educational Technologies
Planners should seek and assess whether a potential partner maintains a robust social media identity, as these new forms of technology are helping an increasing number of institutions to offer their programs and curricula to a new generation of educational consumers.
15. Improved Campus Facilities and Operations
The more important word in this final criterion is not "facilities" but "operations." Rather than fixating solely on the challenges of two campus infrastructures, sometimes planners need to look beyond the equipment to the effectiveness of the operational models and personnel. As one planner informally observed to us, while co-utilization can lead to "lower energy bills in higher energy times," unless the co-venture is based on a plan that is complementary, it may be accompanied by duplicative, high-maintenance facilities. and no plans for their use or disposal.