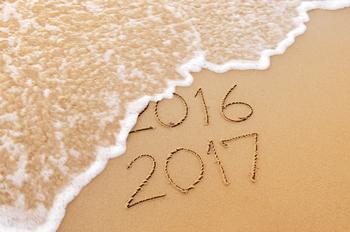 Every year we like to take a look back and see which of our stories had the biggest impact on our readers. Last year's most read and commented on stories (both here and in our LinkedIn groups) fell into three identifiable categories: job searching, career development, and controversy.
Job Searching
This is obviously always a popular category for us. Many of this year's top stories focused on the interview process.
Peter Weddle is always popular with our readers and his counter-intuitively titled article Don't Be a Job Seeker in Your Job Search gave great advice about making sure that you present yourself as a "career activist," which is a person of talent looking. for an opportunity as opposed to someone begging for a job.
Justin Zackal's article Three Questions to Reveal an Institution's Culture and Values covered a different side of the interview process – learning what you need to know about an institution before accepting an offer.
Eileen Hoenigman Meyer's article on Academic Self-Branding and my article on Three Networking Steps both covered the lead-up to being invited for an interview.
Career Development
Another obvious category, we had some outstanding conversations around all levels of career development this year.
Daniel B. Griffith's article on Learning from the Bad Bosses in Your Life addressed not just the usual behavior that makes a bad boss, but about how working with one of these "bad bosses" can actually improve your own career. It seemed clear that many of the bosses in Griffith's article had not read Greg Sandler's suggestion Four Effective Strategies for Managing Committees.
Dennis Barden's article How to Handle Advancement Job Opportunities (and Create Career Karma) provided some logical next steps for those who had taken heed of the advice offered by Ashley Bjornsen and Rachel Szelag in How to Get the Most Out of Your Performance Review. Performance reviews are too often looked at as a pain, instead of as the helpful career development tool that they can be.
Although we all have different career goals, many readers were intrigued by The Unique Nature of the AVP Role, as presented by Amy Hecht and Jason B. Pina. Hecht and Pina will be joining us again in 2017 for a webcast including more information from their book and information on how to get involved with NASPA's AVP Institute.
Leadership advice from James Martin and James E. Samels in Provosts and Productivity: Five Starting Points was well received this year. These previous Authors in Residence will also be joining us for a webcast in 2017 when they discuss their upcoming book, Consolidating Colleges and Merging Universities.
Controversy
In a year where controversy was everywhere, it's not surprising that some of our most popular articles this year were on subjects that provoke strong emotions and comments!
My article, Is "Adjunct" a Bad Word?provoked a lot of comments, many of which expressed the idea that academia should be less focused on the language used, and more focused on the way adjuncts are deployed.
Alison Hegret's article Foreign-Born Faculty Face Challenges evoked similarly strong emotions about students, faculty, and the place of American higher education in the world.
We're always eager to know which stories you like and what kinds of stories you want to read. So, please keep in touch this year via the comments, our Facebook pageand our LinkedIn groups and let us know what stories you'd like to see on 2017's Best of list!