by Daniel B. Griffith, JD, SPHR, SHRM-SCP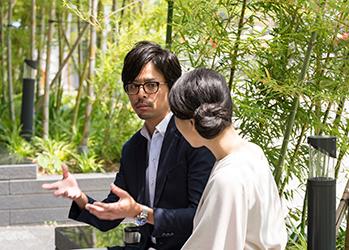 It is not always easy to get everyone in the same room for important and often difficult conversations. For a variety of reasons, we find ourselves using other communication channels, such as phone, email, or video-conferencing, when face-to-face interaction is needed. For example:
A department chair meets with a specialist in the school's Academic Affairs division who assists faculty to resolve interpersonal conflicts. The chair expresses exasperation at his inability to mediate a dispute between two faculty members. The specialist asks the chair what he's done to address the matter. The chair pulls out a lengthy print-out of the email stream of "conversations" that he and the two faculty members have had over the past two months and that have grown increasingly strident.
At the last minute, the director of the campus sustainability office for a university in Atlanta announces that she must attend a conference in Seattle. She insists, though, that they proceed with a long-scheduled meeting from 9:00 to 10:00 Eastern time on Tuesday for a long-dreaded discussion about a new campus-wide recycling initiative that will involve a lot of staff time. The director calls in at 6:15 Pacific time from her hotel room, reducing much needed discussion time to 45 minutes. As the meeting ends, she issues a number of directives and asks if they are acceptable to everyone. Staff members say "yes" and the call ends. Yet, the director has not seen the facial expressions nor heard the quiet murmurs and sighs of exasperation from everyone in the room.
We are fortunate to have so many forms of technology to help us connect and accomplish work. Yet, nothing can replace good old-fashioned face-to-face meetings for important conversations, particularly where there is potential for conflict, disagreement, high emotions, anxiety or complex, frustrating issues to discuss. We proceed at our peril when we engage in "conversations" that require this high level of attention and sensitivity through other means.
Before you are tempted to avoid face-to-face interaction for important conversations, consider the following:
Are you discussing business as usual or deeper, potentially volatile issues? Think of the wasted time when a leader calls a meeting only to share status updates. The fly on the wall after the meeting will likely hear team members grumble, perhaps with comments like, "he could have told me all that in an email." Indeed, email and other electronic messaging systems are true time-savers and great vehicles for exchanging information, providing updates, issuing standard directives, and conducting similar business. In contrast, consider the mounting frustration among communicators in the above scenarios when their deeper need for conversation is trivialized through avoidance (first example) or poor judgment (second example). Leaders must carefully discern when meetings are needed for important conversations and when email, phone or other channels will suffice.
Can you risk the loss of non-verbal language and meaning? Imagine the two faculty members in the first scenario sitting at their desks, each smoldering as he reads the next email missive from his adversary and writes his own missive in return. Perhaps this mess started innocently enough from the first email that was misinterpreted because the underlying meanings behind the words were missed. Imagine also the regret the director in the second scenario will feel (we hope) when she returns to the office. Had she postponed the meeting until she returned, she would have picked up on these messages and realized staff members' true reservations. A great deal of the meaning of our messages is conveyed through non-verbal (body movement, facial expressions, etc.) and para-verbal (grunts, groans, sighs, etc.) communication. Leaders must recognize the need for face-to-face meetings and plan accordingly when they perceive that as much meaning (or more) may be conveyed through these means than through words and voice inflection alone.
If a face-to-face meeting is not feasible, can you minimize the impacts of lost non-verbal messages? Some teams work remotely and the cost of regular meetings in the central office is prohibitive, particularly if "remote" means across the country or the world. Further, even if video-conferencing is arranged, full communication through non-verbal messages and voice may be compromised based on camera views and the quality of video and sound systems. Leaders must anticipate when long-distance meetings may become volatile and take steps to account for it. Schedule a little more time than normal to allow for deliberation on difficult topics. Check in at various points during the meeting when difficult topics are raised to be sure specific individuals you perceive to be unsettled have the opportunity to voice concerns. You may also need to do one-on-one check-ins after the meeting with individuals you perceive left the meeting with unexpressed concerns. Whatever your method, exercise an extra dose of attentiveness and sensitivity when you realize important messages have been compromised because the communication vehicle was not ideal.
What is the true cost of your time and energy by failing to hold necessary face-to-face meetings? Perhaps the two situations above are salvageable. The sustainability director must slow down a bit, hold another meeting, and spend time first to address any misunderstandings that arise and then move forward with new understandings. The department chair will likely have a more difficult time wading through hurt feelings to bring the two faculty members to a place where they can engage more constructively without hiding behind email. These leaders may have thought it was more efficient and less aggravating to avoid face-to-face exchanges. They have learned the hard way that more time and energy is required to repair damaged relationships that they might have avoided through direct engagement in the first place.