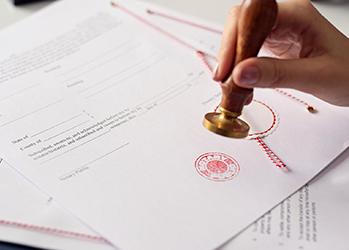 Although it may not always feel like it, colleges and universities in the United States have a lot of independence. Unlike in many other countries, there is no single agency responsible for overseeing the quality or content of post-high school education. Different states exercise different amounts of control over state schools, but the lack of uniform requirements or oversight means that accreditation is the primary way for assuring the quality of higher education.
Approximately 3,000 colleges and universities are accredited through regional accreditation – seven commissions operate in six geographic regions of the country. Colleges and universities are judged based on self-evaluations and peer review to see how well the school meets established standards. The accrediting commissions determine the accreditation status of the institution and use a variety of means to ensure follow-up as appropriate and further evaluation in the case of substantive change on the part of the institution. In addition to regional accreditation, most fields have their own, equally rigorous, accreditation process.
Given all that, it's easy to see why the idea of ​​helping a department or school undergo an accreditation review strikes fear in the hearts of even the strongest faculty members, but it doesn't have to do so.
According to David Connors, director of academic programs and accreditation for California State University, Los Angeles, the accreditation process, while always a lot of work, can be easily managed and helpful to departments and staff. Connors first underwent a programmatic accreditation process as a new faculty member in 1995. Ten years later, when he was chair of the department, he led the process, and today he provides resources for others on campus undergoing accreditation. Connors believes the keys to a successful and lower-stress accreditation process are:
Stay on top of the process.
Make sure someone is going to conferences and keeping on top of changes in the process. Regional accreditation takes place every ten years, but you can't just check out during those down years. Start putting a re-accreditation on departmental meeting agendas 12-18 months ahead of when you actually need to start working on reports.
Make sure you have institutional or departmental knowledge.
Connors says that an accreditation process can burn out a new department chair very quickly, but making sure that there are people involved in the process who have gone through it before can help a lot.
Involve as many people as possible.
The more people involved in the process, the more people there are to help share the workload, and the more likely it is that you'll have someone familiar with the process on board for the next time.
Siva K. Balasubramanian, deputy vice provost for university accreditation at Illinois Institute of Technology (IIT), agrees that the process of accreditation can be helpful. Balasubramanian sees accreditation as a "useful exercise in accountability" that "presents the university with opportunities to deeply re-examine its processes and outcomes, with a view to improving them."
IIT is currently preparing for a visit from the Higher Learning Commission (HLC) accreditation team in September 2016. The IIT team has been meeting several times a year since 2011 in preparation for the visit. Although the process is time consuming, Balasubramanian is relieved that going forward the reaccreditation process will happen every five years, not every 10. He believes more frequent accreditation will actually make it easier to keep up with changes.
There's one more reason not to run from the accreditation process: it might be helpful professionally. David Connors believes that in addition to helping universities and departments learn their strengths and weaknesses, the organization, institutional knowledge, and focus required to take an active part in an accreditation review can all be helpful when moving into a job in the administration.