by Christopher D. Lee, Ph.D., SPHR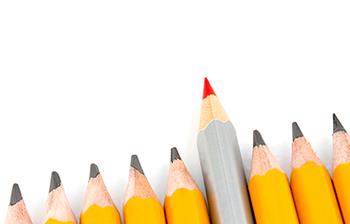 You have spent the last ten years being the best dean or vice president possible. Now you are considering a more senior position as an executive director, provost, vice president, president, or similar position. A lot has changed since the last time you dusted off your resume or curriculum vitae. To make matters worse, these are the things that they do not teach you in graduate school. How, then, does one learn the secrets to being a good candidate? Aside from good advice from colleagues who have successfully negotiated the career ladder, there seems to be an entire cottage industry of consultants and executive coaches available to give advice. Either way, good advice might be needed.
In the previous post on this subject, we indicated that there were four common mistakes made by senior executive applicants in higher education, 1) Not fully applying for a position, 2) Not falling in love with the position or place, 3) Not being current in the art of applying for positions, and 4) Not knowing how to interview. Having already discussed the former, we will discuss the latter two.
As with any activity, things evolve. The style and format of the resume/CV, the length, the presentation of information, the inclusion of narratives in contrast to bullet points, or the inclusion of an executive summary are examples of the elements that have shifted over time. Functional resumes are quite common. Many cover letters today make a comparison of the candidate's background to the specific requirements of the position.
In addition to stylistic changes, there are a few little faux pas like listing one's marital status, religion, and children's names on a resume that are sure signs that the candidate has not been on the job market for quite a while. Other time stamps include not being adept at using the latest technology that is commonplace in the hiring process (ie applicant tracking systems, dossier services, or listing only one's work e-mail address and work phone number on the resume). Use your cellular phone number so we do not lie to your assistant about who we are and why we are calling you. Also, use a free email service such as Gmail as opposed to your work email.
Many well-qualified candidates forget that interviews have a degree of formality that can be a bit ceremonial. Candidates must present themselves to the committee and convince it of their worth and interest by fully playing the role of the candidate. Overconfidence is rarely well received. We have your vita and know that you are a superstar, that is why we were so excited to invite you here today. But we are not going to give you the job just because you applied and showed up. You have to dance for your supper. Humor us.
Additionally, there is a fine line between self-assured and arrogant. Some candidates are too relaxed while others are too stiff and fail to build rapport with the committee. Presenting oneself well in the dual capacities of an accomplished professional and an amicable person are both necessary. Many well-qualified people emphasize their pedigree at the expense of their character or personality. We must want to work with you as a person in addition to working with you as a scholar or leader.
There are three overarching questions that the committee will want answers to in any interview, regardless of the questions they actually ask. First, are you capable of performing the job the way we think it needs to be done; second, do you really want this particular challenge and opportunity; and third, will you work the way we work around here? These questions center upon how your experiences marry up with our particular job; your interest, liking, or passion for our place, location, and type of students; and, finally, your fit with our style and culture. Ensuring you present yourself well in these three areas is essential for success.
Researching and reading the latest information about how to interview for positions today is good advice. This blog and website are designed to provide insight as well. Executive coaches and search consultants are masters at tutoring executives for those monumental moments of interviewing for senior positions. Many people will only get one invitation to interview for a presidency. Do not blow the opportunity of a lifetime by not being aware of the nuances of the process, not being prepared for the expected, and not being prepared for the challenge.
Since there are always many viable candidates for senior positions, one has to convince the committee that they are the right person and the right professional to lead their division or institution into the future. The interview must be seen as an opportunity to persuade the committee on the three factors noted above.