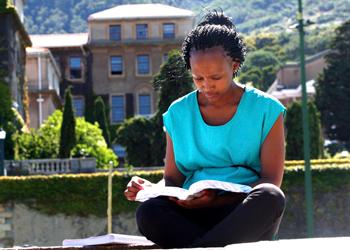 Passed in 1972, Title IX requires gender equity in education. For years, Title IX was primarily discussed in relation to athletic programs. But in recent years, the law has more often been talked about in terms of sexual assault, harassment, and discrimination. In truth, there are ten areas covered by Title IX: access to higher education, career education, education for pregnant and parenting students, athletics, employment, learning environment, math and science, sexual harassment, standardized testing, and technology.
The focus in the media on the effects of Title IX on sports programs and sexual assault cases leaves many people thinking of Title IX compliance as primarily of concern to four-year colleges with resident housing, Greek life, and NCAA teams. However, Title IX regulations apply to any school receiving federal money, including elementary and high schools and of course, community colleges. Those responsible for Title IX enforcement at community colleges face unique challenges and obstacles.
According to a 2015 report from the Association of Student Conduct Administration (ASCA), community colleges and other two-year institutions are often left out of the discussion of how to properly prevent Title IX violations, including sexual assault, and how to properly enforce mandates. and legislation that were often designed with four-year colleges in mind. These issues can be compounded by the fact that community colleges often have fewer resources and are unlikely to have a dedicated Title IX officer.
Daniel Kast, the director for civil rights and investigations for the Colorado Community College System, says that none of the 13 schools in their system have a dedicated Title IX coordinator. His own position is new (created in 2015). At twelve of the campuses, the job is part of the director of human resources' position, and at one the duties fall under the vice president for student affairs. Kast believes this is most likely the case for the majority of community colleges around the country as well.
Interestingly, the main challenges for those responsible for Title IX enforcement at community colleges may not be the lack of resources. Instead, the biggest difficulties may be those things that many consider the greatest strengths of the schools, the diversity of their student body and staff, and their dedication to ease of access.
According to the American Association of Community Colleges (AACC)(link removed: no longer active), 40 percent of community college students are non-credit seeking students and 60 percent are part-time students. Over 30 percent are first-generation college students, and 17 percent are single parents. Many students are also low-income and non-native English speakers, two populations that are traditionally less likely to report abuse or seek legal action if they have been victimized. This places an additional challenge on community colleges to ensure that Title IX prevention programs are designed to meet the educational goals for these unique populations.
As the entryway to college for many students, community colleges are committed to open-access and open-enrollment. According to ASCA, schools may be hesitant to ask students about past misconduct or criminal records during the application process. In addition, a student could decide to attend classes, enroll, and begin attending all in a matter of days, and all without any sort of orientation program. This presents a problem since orientation sessions are often where a lot of sexual assault prevention education, as well as education about students' rights, takes place.
As Kast says, "Unlike four-year universities, where some broad assumptions can be drawn about a given population's needs and experiences, community colleges cater to a wide variety of learners, coming from a number of different academic and social backgrounds, with an array of of academic goals. This confuses education and prevention efforts, and means cases are often complicated by factors that would be rare (or even unique) at four-year institutions."
But those responsible for Title IX compliance on community college campuses are in a unique position to contribute to and change the conversation about sexual assault and discrimination in higher ed. The ASCA report points to a variety of factors that indicate this. Included among them is the concept of the " Swirling student," that is, a student who attends both community colleges and four-year institutions before completing a degree. And with assault and discrimination potentially providing barriers, the ASCA also notes the current focus on college completion. Rounding out these influences are community colleges' already close relationships with other services in the communities that they serve.
Kast believes the challenges that Title IX coordinators face in community colleges can be overcome. "The top priority for Title IX coordinators should be the same at community colleges as at any other institution: ensuring that the processes used to investigate and resolve allegations of harassment and/or discrimination are applied in a fair and consistent manner. It's tempting to become distracted or overwhelmed by other considerations and challenges, but while the job of a coordinator is difficult, it shouldn't be complicated." Kast suggests those facing challenges "keep things simple: allow the process to be your guide."