by Kelly A. Cherwin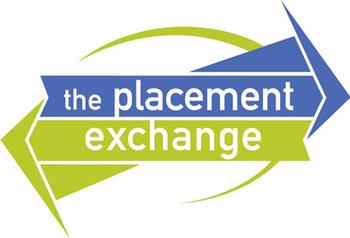 The Placement Exchange (TPE) is the premier hiring, networking, and information event for student affairs professionals. This year the event takes place March 9-13 in Indianapolis. Over the past several years, HigherEdJobs has conducted interviews with professionals from several of the partner associations of TPE and asked each their advice for succeeding at interviewing and networking at this event.
We hope you enjoy this "greatest hits" of interview tips. All titles listed were accurate at the time of the interview.
What are your words of advice to candidates in terms of networking and interviewing at The Placement Exchange (TPE?)
Kevin Kruger, president, NASPA (2015):
1. Do your homework early. The actual event is busy and intense and so the more work you do prior to TPE the better off you will be. Right now, candidates should be exploring and applying for positions. Don't wait until you get to [TPE] to begin.
2. Don't close off job opportunities too early. Be open to campus opportunities in sectors you might not initially have considered. Remember that 60% of NASPA's institutional members are small colleges of less than 5,000 students. You might not have initially considered a small college or community college – be open to all options.
3. Network. While a lot of the action is in TPE – don't ignore the overall conference as a job networking opportunity. Go to sessions, attend events, introduce yourself to mid-level and senior-level professionals. Squeeze everything you can out of this amazing professional experience.
Jennifer Waller, The Association for Student Conduct Administration (ASCA) (2014):
I want to encourage candidates to make sure to plan and schedule appropriately for their interviews. I recommend that individuals give themselves at least half an hour between each interview. It will give you a chance to relax and reflect on the interview you just had, write a quick thank you note, and prepare for the next interview. I really discourage back-to-back interviews and urge people to avoid them if you can. Finally, get plenty of rest and be sure to take time to eat something healthy and drink plenty of water. TPE is a wonderful opportunity, and you want to bring your best self to the interview table.
Dr. Cynthia L. Hernandez, Texas A&M University, president of the National Orientation Directors Association (NODA) (2013):
Prepare. Preparing for TPE is key so take some time and review your résumé, cover letter, and other items you may use during the process. Utilize your colleagues and mentors to help you review these materials. In addition, take some time and learn about the positions and institutions to which you will be applying. Do your homework in order to gain a full picture of the position. It can be challenging as an interviewer when the candidate has not done his or her part to prepare. Practice. In addition to making sure your materials are ready, call upon some mentors or colleagues to help you practice interviewing. There are several common interview questions that you can practice answering. Have your mentors critique your body language and delivery as well as your answers. Be yourself. Ultimately, YOU want to shine through in the interview. If it is a good fit … great! If it isn't, no need to panic because the right position will come along. Relax, enjoy your time, and have faith that your preparation and practice will guide you.
Dr. Sandra Rouse, director of education and research for NACA (2012):
My advice is to be prepared, research your institutions of interest and have some really good questions for the interviewers. My additional advice is to get some rest and stay healthy. TPE is intense and interviewers will notice when candidates are exhausted and not giving 100 percent.
After the event, I still believe a handwritten 'thank you' note helps a candidate stand out. In our technology driven society this could make a big difference. I would also encourage a candidate to stay positive and supportive. It can be difficult to see classmates and colleagues secure positions while still waiting on a call for an interview. I encourage them to continue to apply and celebrate the accomplishments of others as their time will come.
Monica Miranda Smalls, director of fraternity and sorority life, University of Rochester (2011):
I actually had my first and second interview for my current position at the NASPA Placement back in 1999, before it was called The Placement Exchange, and I think it is truly a great opportunity and experience for candidates. I would advise candidates to be sure they thoroughly do their research in the field and the institution they are applying for. Review current news and happenings so that employers recognize your true interest in their position and working at that institution. Most importantly, let your natural self shine through in the interview. Be genuine, and those interviewing the candidate will take notice.
Over the years we've published a lot of great information about student affairs and jobs in student affairs. Whether you're just starting out or a seasoned pro, you can Catch up on all of our student affairs content here.