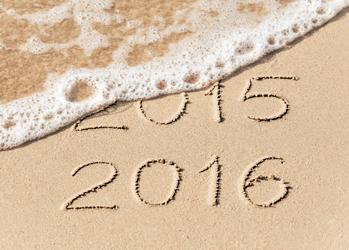 It wasn't easy to pick the "top" stories for 2015. First, as any academic will tell you, we need to define our terms.
Are the "top" stories those with the most views, those that instigated the most comments and discussions, those that helped the most people, or just the news and advice that we liked the best?
Rather than try and parse all the possible definitions for "top," here is a list based on several different criteria.
Five Types of Words to Replace on Your Resume by regular contributor Justin Zackal was one of our top read articles according to Google Analytics, and also a piece that received comments on both our LinkedIn group and in the comment section itself.
Zackal also cites it as one of his favorites he wrote in 2015, along with How to Tell Your Story Without a Self Evaluation.
We're always grateful to have content from Peter Weddle and last year's most read Weddle column was The Two Questions You Should Ask in an Interview.
The webcast, Classic Career Mistakes and How to Avoid Them presented by Sheila Murphy, was one of our top viewed pieces of advice and provoked a lively discussion about those career "mistakes." Internally, we're citing the webcast as one of our tops because it represents a change in the way we're presenting this helpful information. From now on, you can view our webcasts at any time and our previously broadcast webinars are available "on demand."
The idea of ​​mistakes and how to recover from them was a popular theme in other content last year as well. Mercedes Chacon Vance's How to Mishandle a Job Interview was well-received as was my own, Eight Interview Mistakes You Don't Know You're Making. However, my favorite article that I wrote in 2015 was Job Searching and Networking on Social Media.
Leadership was another popular topic with readers last year. The webcast, The Hard Truths of Academic Leadership presented by James Martin and James E. Samels, generated a lot of great conversation and regular contributor Eileen Hoenigman Meyer's article Building a Culture of Retention aimed at those in leadership positions was also well-read.
Our Higher Ed Careers Interviews are always popular, but last year's most read interview was Don't Be a Helicopter Professor: How to Free Your Students and Yourself with Berlin Fang, director of Instructional Design at Abilene Christian University. Fang discussed the growing phenomena of helicopter professors and how to save your sanity by avoiding becoming one. However, our interview that prompted the most comments was with Andrew P. Kelly of the Center on Higher Education Reform. In the interview Kelly discusses whether Republican leadership would change Higher Ed.
So, how would you decide what the "top" stories or advice of 2015 are? Which of your favorites from last year did I miss?