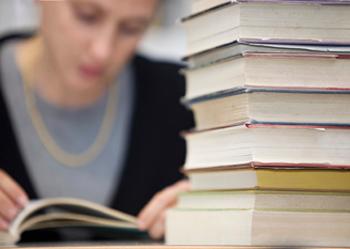 What would happen if you put Giséle Huff of the Libertarian Jaquelin Hume Foundation in a room with Lily Eskelen-Garcia, president of the NEA, and told them to figure out the education problem in the United States?
Apparently, after two years, it just might work. Huff and Eskelen-Garcia were part of a group of 28 philosophically diverse individuals gathered by the Convergence Center for Policy Resolution to discuss the state of education today. The group met six times for two days each over 18 months and the result is a vision statement and new initiative, Education Reimagined.
Education Reimagined seeks to accelerate the growth of the learner-centered education movement. Kelly Young, director of Education Reimagined, hopes that in the next five years there will be hundreds of learning environments that exemplify the five traits of the vision's design for learning and at least 15 communities with systems aligned with supporting these goals. The five traits are: Competency Based; Personalized, Relevant, & Contextualized; Learner Agency; Socially Embedded; and Open-Walled.
The original 28 participants include David Andrews, dean of John Hopkins University, Lizabeth Fogel, director of education for the Walt Disney Company, and several school principals, CEOs, and Board of Education leaders. These 28 will now serve as the advisory board for the initiative with a goal of creating space for parents, educators, community leaders, and others to connect, share, learn, and reshape the public conversation on education.
Many higher education leaders are already involved in the group, and if the initiative gathers steam, it could have a dramatic impact on the way schools of education teach teachers.
Representatives of Education Reimagined are already beginning to speak at conferences, including the upcoming ones iNacol symposium on online learning in November.
Education Reimagined is only the latest initiative to come out of Convergence's unique approach to solving critical national issues including poverty, economic mobility, and nutrition and wellness.