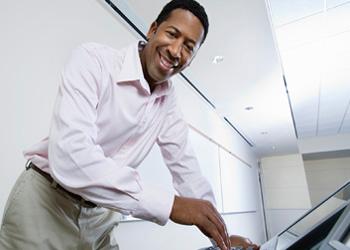 While higher education as an industry has not enjoyed the Same job growth as the greater US economy, there has been growth and an infusion of new jobs on the market always presents concerns for managers. How do you hold on to your best employees when there are more opportunities potentially wooing them away?
If you are concerned about staff retention, you are not alone.
According to Payscale's 2015 Compensation Best Practices Report, retention was a major concern for 49 percent of respondents in 2012. The figure has grown steadily since. In 2014, and again in 2015, 57 percent of business leaders found retention to be a main concern. The report states, "Companies will remain worried about retention. Only a handful (7 percent), however, will increase wages as a retention strategy. Instead, most employers (57 percent) will continue to primarily link pay increases to merit and focus on development and learning opportunities (60 percent) as the means to retain the best and brightest."
If you are not among the 7 percent who are in a position to throw money at the problem of staff retention, how do you devise a strategy that will enable you to hold on to your top talent in an increasingly competitive marketplace? What other tools do you have in your tool kit to engage your staff?
In order to strategically engage and retain your team, it's important to regularly check in with them to learn how they feel about their work, where it challenges them, and where it leaves them wanting more. In his book The Stay Interview, author Richard P. Finnegan discusses the trust that managers build when they interview the members of their team to learn how they can keep them happy in their current roles.
Finnegan's theory is that holding conversations with the aim of making your team feel fulfilled in their jobs is a sound strategy for retention. He writes, "Asking employees how you can make their jobs better comes with no strings. You are not there to talk about their job performance or what happened last week but instead to talk about them."
Finnegan emphasizes that the supervisor's connection with his or her team is key to employees' happiness at work. This ability to forge a sense of trust and to align goals is at the core of good leadership. Once they've established that trust, Finnegan advises that managers must "own their talent," and shape their own culture of retention through their communication efforts with their team.
Finnegan recommends asking your team open-ended questions, for example:
When you come to work each day, what do you look forward to?
What are you learning here?
Why do you stay here?
When was the last time you thought of leaving our team? What prompted it?
What can I do to make your experience at work better for you?
Posing these questions to your team gives you the chance to see what they are thinking-what they are enjoying about work and where they feel they have plateaued or where they may be struggling. It is a way to intercept and address dissatisfaction that may be mounting before it leaves you with a vacant position on your team.
Institutions of higher education are particularly good environments to implement stay interviews because managers have so many educational and developmental resources to offer their staff members, from pursuing a degree or professional certification, to serving on a committee, to presenting at a professional meeting.
Tapping into these resources can help you retain your talented team as long as you keep the lines of communication open and you understand what your team members need and want.
Some of the questions of a stay interview may lead to hard conversations, but it seems far preferable to host a stay interview than an exit interview.