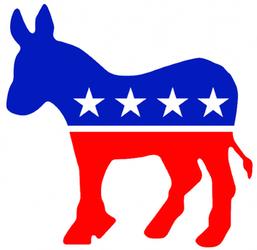 Editor's Note: Where do the top presidential candidates stand on issues relating to higher education? We asked a reporter to reach out to the top candidates from each party and review their websites and public statements in order to summarize their views. This article covers the Democratic candidates. Summaries of the Republican Candidates can be found here. All information was fact checked at the time of publication.
The four leading contenders in the Democratic field are based on the top four candidates according to an Aug. 13-16 CNN Poll of registered Democrats. This list includes Vice President Biden, who has not declared his intention to run for president. Their views are presented in alphabetical order. Only Martin O'Malley's campaign responded to requests for more information. None of the campaign websites indicate whether or not they support the Democratic Party's platform on education reform.
More information about the positions of all the presidential primary candidates is available on Ballotpedia.
Joe Biden
Since he is not currently a declared candidate, Joe Biden does not have a campaign website. However, as a candidate in 2007, Biden laid out a $30 billion plan for implementing education reform initiatives over a five-year period. That plan, according to On the Issues, included a $3,000 college tax credit for anyone earning less than $150,000 a year. It also called for making community college free for all.
The 2007 Obama-Biden plan for higher education proposed the creation of the American Opportunity Tax Credit.
The American Opportunity Tax Credit, a partially refundable tax credit, became part of the American Recovery and Reinvestment Act of 2009. According to the IRS, taxpayers are eligible for a credit for qualified education expenses paid for an eligible student for the first four years of higher education. A maximum annual credit of $2,500 per eligible student can be claimed. If the credit brings the amount of tax owed to zero, the taxpayer can claim a refund for 40 percent of any remaining amount of the credit, up to $1,000.
The Obama-Biden plan also called for simplifying the application process for student financial aid. Despite their efforts, the Free Application for Federal Student Aid (FAFSA) standard remains intact.
Hillary Clinton
Clinton's website includes higher education as a priority. "Every family should be able to afford college without racking up crushing debt," she says. "Education is supposed to lift young people up, not drag them down. We will–finally and forever–make college affordable and available"
Last month, the former secretary of state and senator from New York released her "New College Compact," a $350 billion higher education reform initiative that proposes to eliminate cost as a barrier. Community college students would receive free tuition and students at four-year public institutions would not have to borrow for tuition, books, and fees.
The compact also calls for student debt relief. "If you have student debt, you will be able to refinance your loans at current rates, with an estimated 25 million borrowers receiving debt relief," Clinton told the Associated Press.
The 10-year initiative "will be fully paid for by limiting certain tax expenditures for high-income taxpayers," says Clinton.
Martin O'Malley
A cornerstone of O'Malley's higher education platform is to make college debt-free. His campaign website [link removed no longer active] lays out a detailed plan [link removed no longer active] for higher education reform.
In a policy paper on higher education issues, O'Malley says, "higher education should be affordable, accessible, and accountable for all Americans."
Moreover, O'Malley said, "The cost of obtaining a college degree is skyrocketing. American families are being crushed by $1.3 trillion in outstanding student loans. And in our increasingly competitive economy, attaining a college degree is more important than ever before. This is a crisis: Unless we act now, more and more students will not be able to afford higher education at all, putting the American Dream even further out of reach."
O'Malley's solution includes providing immediate relief to student borrowers; stopping skyrocketing tuition rates; reducing tuition costs; and helping low- and middle-income students cover non-tuition costs.
Bernie Sanders
Sanders' campaign site includes an analysis of the Vermont senator's views by Heather Gautney, a professor of sociology at Fordham University.
"The Clinton plan doesn't go far enough," says Gautney. By contrast, she says, The Sanders planwhich was released last May, "would make all public colleges and universities tuition-free. It would eliminate the federal 'profit' from student debt and would allow students to refinance at significantly more favorable rates."
In fact, last May, the Vermont senator introduced the "College for All Act," legislation that called for the elimination of undergraduate tuition at four-year public colleges and universities.
Sanders' plan also calls for giving $47 billion per year to states to offset what would be a loss of about $70 billion per year in tuition revenue. The plan proposes that the Feds pick up two-thirds of the tuition tab, with the states being responsible for the remaining third.
The College for All Act also proposes to reduce student loan interest rates from 4.32 percent to just 2.32 percent, and to cap those rates at 8.25 percent. The plan would enable past borrowers to refinance their loans based on the interest rates available to current students.
According to GovTrackthe bill was assigned to committee, and has a 1 percent chance of being enacted into law.